Lancaster celebrates graduation success in India
02/07/2013 00:00:00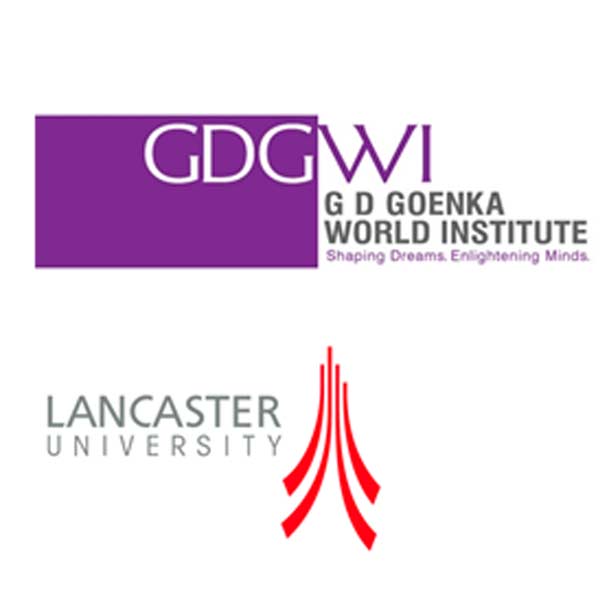 178 students have graduated with Lancaster University degrees in India.
During the ceremony at the Grand Hotel,  New Delhi on 7 February, student Shawn Vinesh Paperwala, was awarded the Princess Alexandra Medal for exceptional academic performance.

Ms Saru Aggarwal received the Gopi Ram Goenka Medal awarded in recognition of outstanding performance in curricular, co-curricular, and extra-curricular activities (undergraduate) and Ms Akanksha Agarwal received the medal for postgraduate. The late Sri Gopi Ram Goenka was the guiding force behind the GD Goenka group.

Through its partnership with GD Goenka World Institute (GDGWI) Lancaster delivers undergraduate and post graduate programs in management and engineering subjects with an industry relevant focus at the purpose built campus.

The partnership, established in 2009, brings together GDGWI's experience of education in India with Lancaster's world class academic reputation and is ideally positioned to equip students to meet the challenges of a globalised world. It is a key component of Lancaster's global outreach strategy, which seeks to support the development of institutions overseas, helping to build the capacity of local higher education.

The GDGWI-Lancaster University degrees place great emphasis on employability . Its Corporate Resource Centre networks with companies and organises personal development programmes, workshops and campus interviews for students in association with some of the leading HR professionals in India.

The students are graduating with Masters of Science in Management and Management & Marketing; PG Diploma in Management and Management & Marketing and Business Management , BA in Business Economics and Economics and BBA in Business Studies.

Overseas partnerships are an important part of Lancaster's international strategy. International students, from over 100 countries form well over half of the University's graduate school, while international staff from sixty countries constitute almost one third of academic staff.