Students help redesign Lancaster's new webpages
09/01/2011 00:00:00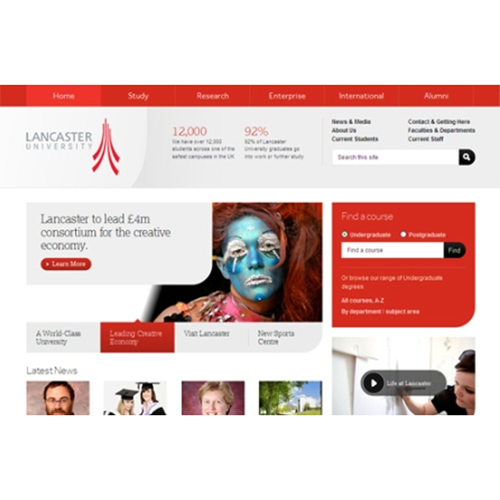 September 2011 sees the first stage of the roll-out of a new web presence for Lancaster University in direct response to feedback from its main users – future students.
Students were asked what they wanted to see from the website, and what information they needed  to assist them  in the decision making process when considering which university to apply to.  Workshops were also held with a wide range of stakeholders across the University.
The research informed the website's fresh design and information structure that better reflects the character and achievements of the University,  and it is easier to use.
The initial pages to be transformed include the main homepage, undergraduate study section, research area and about us pages.
The web transformation project is part of a thirty month programme that is being managed by a pan-university project team, to redevelop the entire web presence of the University, including a complete review of content across the University's 50,000-plus web pages.
Katrina Payne, Director of Marketing at Lancaster University said "The new website ensures that Lancaster's online presence reflects our position in the top ten of all major UK league tables and better demonstrates the University's excellence in teaching quality and research."
Lancaster has worked collaboratively with Newcastle-based creative agency The Roundhouse to deliver the first phase of the transformation project.