Crop researchers sort the wheat from the chaff
04/16/2013 00:00:00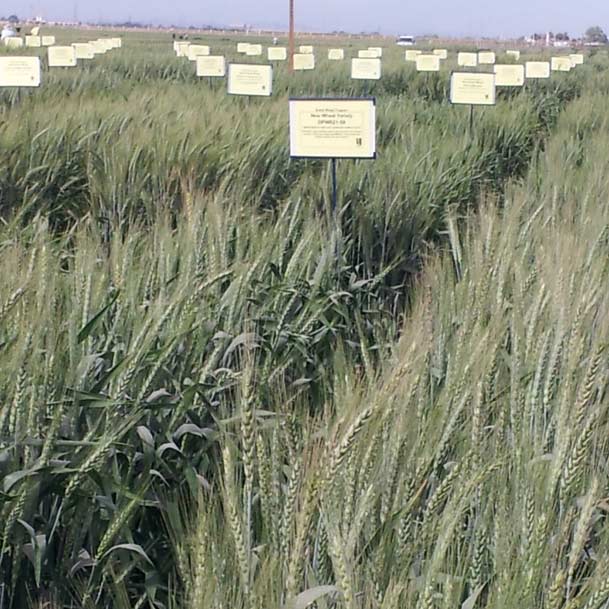 ​A Lancaster University research project to effectively 'toughen up' wheat crops has just been awarded a $1 million grant.
The money will enable Professor Bill Davies and Drs Sally Wilkinson and Ian Dodd at Lancaster Environment Centre to focus on increasing wheat crop yields, making the plants more resilient to stress and enabling them to cope with climate change.

The three-year project, which starts this week, will form part of a major piece of research by CIMMYT, the Mexican-based, world-renowned plant genetics centre which specialises in the improvement for wheat and maize. 
CIMMYT, funded through international donor countries, was the cradle of the green revolution in the 1960s.
The improvement of key food crops is deemed crucial amidst concerns that it will be difficult to feed an ever-growing world population as land, water, fertiliser and energy become scarcer.

"Wheat is one of the world's most important crops but there is much concern that year-on-year increases in the yield of this crop have stalled," explained Professor Davies, who has been an annual commuter to Mexico over the last three years in his quest to promote the team's work and strengthen his pitch for the grant.

"The idea is that our fairly fundamental research will inform the breeding process. As specialists in the biology of drought and heat resistance of plants, our aim is to try to more quickly and efficiently produce new varieties of wheat that are more heat and drought tolerant.

"As the climate changes, and most food producing countries become hotter and drier, we need more robust varieties that can cope with the changes."

The funding will enable two researchers, based in Mexico, to trial new wheat plant varieties in the quest to identify new genetic variations to include in the breeding programme.

A technical post will also be funded at Lancaster.

"It takes 12 years, from concept to farm, to produce a new variety," explained Professor Davies. "In Mexico they can produce two crops of wheat a year so they can effectively breed twice as rapidly as here. They can actually trial in the field too – not the glasshouse.

Investigation work to generate hypotheses will be carried out in the laboratories and glasshouses in Lancaster before testing in Mexico. 

 "It's a massive numbers game," added Professor Davies. "It's a slow business but there is some year-on-year progress by breeders around the world. That's due to this kind of work. But they are not going up fast enough to feed more people. We really need more of this kind of work. We now have more than seven billion people to feed. That's the impact we must create. It's about having a more immediate effect through genetics, crop management and irrigation.
He said that the Lancaster Environment Centre had been very effective at 'getting out there' and building up a good reputation as leaders in crop science.

"While it's an all-consuming project, it is also extremely rewarding," added Professor Davies, whose work attracted a Queen's Anniversary Award for Higher and Further Education in 2009. "I have just come back from Mexico where we have some very good young researchers and their enthusiasm is inspirational."

• Additional funding for the Lancaster wheat work has been provided by Carlisle-based Carr's Milling, Britain's biggest flour millers, who have part funded a Biotechnology and Biological Sciences Research Council student in a project to show how particular rooting patterns may help crops yield better under drought.