Volunteers wanted for research project on everyday life and travel
05/03/2012 00:00:00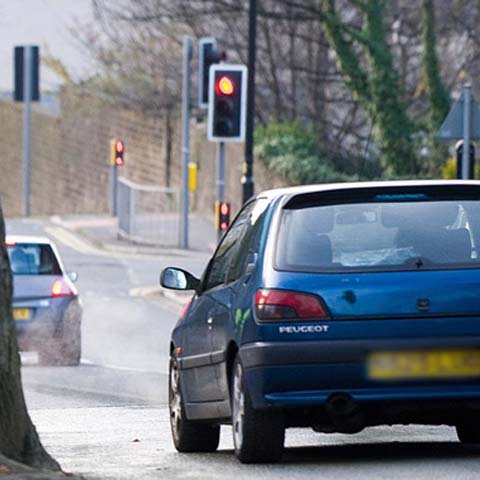 ​What do you do if your train breaks down or the road is blocked by snow or a fallen tree?

That is what researchers at Lancaster University want to find out as part of a project examining the role of travel in daily life.

This three year project examines how people carry out their daily life including going to school or work, shopping, sports activities, voluntary work and social events.

Dr Mags Adams from the Lancaster Environment Centre said: "We are particularly interested in how people organise their activities when something unexpected happens that means they can't do things in the way they normally do – this could be a family member being ill or their normal transport breaking down or a larger-scale event such as severe weather or strike action.

"The insights that these disruptions provide can help reveal the kinds of changes to transport and other policy sectors such as health, education and business that are needed to inspire and facilitate a shift to lower carbon travel".

The research is important because transport is the only sector of the UK economy where emissions of greenhouse gases are continuing to grow steadily. Travel patterns are often assumed to be habitual but we know little about the complexity of those habits and the constraints that individuals and families are under when making transportation choices. It is also assumed that these habits are difficult and politically sensitive to change, yet change is needed if the UK is to meet ambitious greenhouse gas reduction targets.

Dr Adams is looking for interested people to be involved in the project. She can provide them with equipment such as cameras, video recorders or diaries to help record their everyday travel practices. She can also visit local community groups or schools to talk about getting involved in the project. 

"People could make a video of a normal day in the city, or take photos, create a diary, blog or scrapbook as well as being interviewed or being accompanied by a researcher on a journey."

The other project partners include the universities of Leeds, Aberdeen, Brighton, Glasgow, the West of England, and the Open University. There will be a £10 voucher for every participant taking part in each stage of the project.

Anyone interested in taking part or inviting Dr Adams to talk to their community group or school should contact Dr Mags Adams, Lancaster Environment Centre, Lancaster University on m.adams@lancaster.ac.uk or phone 01524 510287.