University librarian shortlisted in national sports book awards
04/16/2012 00:00:00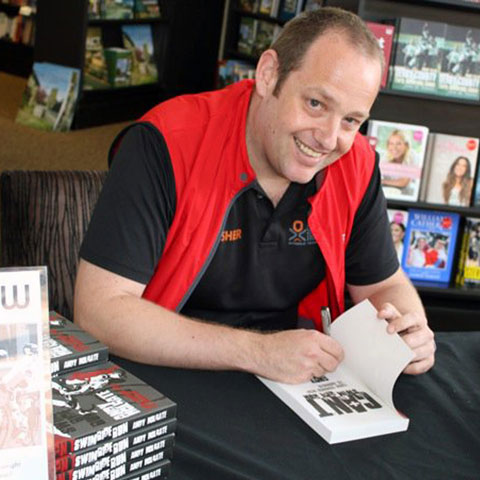 ​Lancaster University librarian and triathlete Andy Holgate has been shortlisted in the New Writer of the Year category in the 2012 British Sports Book Awards.

His book "Can't Swim, Can't Ride, Can't Run: My Triathlon Journey from Common Man to Ironman" follows his attempts to complete an Ironman triathlon consisting of a 2.4 mile swim and a 112 mile bike ride followed by a marathon.

He weighed 18 stone when he began training and could not even swim.  But since his first triathlon in 2006, he has run, swum and cycled thousands of miles and competed in events all over the world.

Andy, who is a subject librarian for Applied Social Science, Educational Research, Sociology, Maps, and Lums, said: "When I first went to the swimming pool, I splashed about and swam like a rock but thanks to a good book, some sage advice and intense practice, I completed my first race several weeks later.

"I fell in love with cycling despite my lack of balance, an aversion to hills, not knowing how to fix a puncture and being adamant that tight Lycra was a look that didn't work on me".

He said he was thrilled his book has been shortlisted.

"I'm just very happy to be in the mix, I never ever expected anything like this when I embarked on putting my story to paper and I'm constantly blown away by the reaction people have to my book and the fact that thousands of people have read it from all corners of the globe."

The award winners will be announced at a ceremony at The Savoy Hotel in London on May 21, and the event is expected to be televised by Sky Sports on May 25.

All category winners will then be entered into an online public vote to find the Overall British Sports Book of the Year to be announced on June 11.