University celebrates New Years Honours
01/03/2012 00:00:00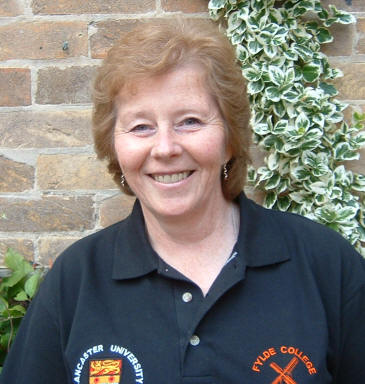 ​A Lancaster University professor and two former members of staff have received New Years Honours which recognise outstanding achievement.

Professor Rachel Cooper has been awarded the OBE while technician Ian Miller and secretary June Coulson, who are both retired, are to receive the MBE.

Professor Cooper receives the OBE for services to education.  She is the Chair of the Lancaster Institute of Contemporary Arts at the University and Co-Director of ImaginationLancaster, a centre for research into products, places and systems for the future. She is currently on the EU Design and Innovation Initiative Leadership Board.

She said: 'I am delighted to have been awarded this honour for services to education. It is fantastic that work to promote the value of design, arts, science and interdisciplinary education has been recognised in this way.'

Her research interests cover design management, design policy, new product development, design in the built environment, design against crime, and socially responsible design. 
June Coulson was awarded the MBE for services to Higher Education.

"It's a great honour and I'm so thrilled I couldn't believe it. I've been fortunate to have a job I enjoyed doing and I've met some wonderful people, students and staff."

She worked in the Department of Psychology for 18 years, where she was the departmental secretary. She was also a senior tutor at Fylde College in a pastoral and welfare role.

"One of my best skills is that I'm a people person. I listen to people and don't judge them, especially not the first time you meet them. I've dealt with problems like bereavement and I've learnt a lot about people."

She said she had been overwhelmed by the messages of congratulation she had already received from staff and students.

June is now enjoying her retirement, visiting her son in Australia and still keeping in touch with Fylde College. But she is continuing her caring role through looking after her mother and uncle, who are both 89. 

Also receiving an MBE is retired technician Ian Miller for services to Ultralow Temperature Physics at Lancaster University.

He was one of the world's leading low temperature technicians, working in the Microkelvin Group in the Physics Department.  He helped other low temperature groups around the world by providing Lancaster experience and technology which can now be found productively operating across Europe, North America and the Middle East.

Ian said: "I'm pleased because it's a recognition that technicians are an important part of research. We're in the background setting everything up and a lot of academics wouldn't be where they are without technicians."

Professor George Pickett said it was clear from the start that Ian was brilliant at his job.

"He could do everything from building brick walls with his bare hands to machining to instrument-making quality. He soon learned all the tricks of low temperature physics."

Ian has already received a prestigious Hauksbee Award from the Royal Society in London in recognition of his valuable role in supporting scientific research.

The ten new Hauksbee Awards - named after Isaac Newton's assistant Francis Hauksbee - were created to recognise the "unsung heroes" who work behind the scenes to support the UK science base.

These three New Years Honours follow an award in December 2011 to Distinguished Professor Ruth Wodak from the Department of Linguistics and English Language. She received the "Grand Decoration of Honour in Silver for Services to the Republic of Austria" in Vienna.