Universities and Science Minister to Launch Research Collaboration
09/15/2011 00:00:00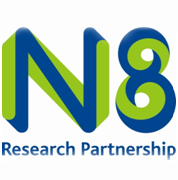 The Minister of State for Universities and Science, David Willetts, has officially launched a new phase in an innovative partnership between the North of England's eight research intensive universities.
 

The N8 Research Partnership is a collaboration between the Universities of Durham, Lancaster, Leeds, Liverpool, Manchester, Newcastle, Sheffield and York, which focuses on combining the capabilities of these eight research intensive universities. 

As part of the N8, centres have already been established which focus on areas of future growth in the economy, such as regenerative medicine and molecular engineering, each working to create collaborations and new innovations between industry and academia.
 

The launch marks a new phase in the partnership, with £1 million being invested in a three-year programme of activities to support collaborative working. Over the next three years, the partnership will lead to increased commercialisation and job creation in the North through the N8's regenerative medicine and molecular engineering centres, increase world-class research through collaborations on capital assets and is developing plans to form N8+: a cluster of global R&D businesses and SMEs in the North, encouraging innovation in industrial and research activity.


As part of a new social sciences programme, researchers from N8 will also work together with Local Enterprise Partnerships (LEPs) and Local Authorities in the North to help them to generate economic growth and respond to changes in populations in the key cities, based on the findings of an N8 research report into Northern demographics.


Universities and Science Minister David Willetts said: "The N8 partnership is an excellent example of how universities are collaborating together to work more effectively with large R&D companies, local businesses and the public sector to stimulate growth. Through their research partnerships they are helping to bring new ideas and innovations to market, and creating new businesses and new jobs.

By pooling some of their funding from Government, the N8 research intensive universities in the North of England - part of our world class research base - are maximising the impact and commercialisation potential of their research."


The N8 Universities have been working together to support innovation and new job creation in the Northern economy since the programme started with investment from the Northern Way in 2008. As well as this, partnerships with LEPs and Local Authorities have been strengthened in order to support policy development and service delivery through cutting edge social sciences research.


The centres that N8 created (regeNer8 and METRC) focus on bringing new technology and therapies to market in order to create jobs, businesses and to benefit society as a whole. This is achieved through collaboration between universities, SMEs, larger R&D companies and also the NHS. Together the centres have so far worked with over 200 businesses, many of which are SMEs, and created 60 jobs since they were formed in 2008.


RegeNer8 and METRC plan to ambitiously build on this over the next three years with the creation of over 50 new jobs in the North of England by 2014, 120 collaborative projects between universities and industry, and leveraging a further £20 million investment in collaborative research and innovation.


Professor Keith Burnett, Vice-Chancellor of the University of Sheffield and Chair of the N8 Research Partnership, said: "By pooling resources, the N8 universities have signalled their commitment to collaboration and working in new ways to support the translation of research. We have a strong track record in commercialising science and technology research, and this new demographics research project demonstrates the N8 strengths in social sciences and the ability to work in partnership with Local Authorities and Local Economic Partnerships to provide evidence to support new policies. The N8 is an important route for us to ensure the impact and commercialisation of our research and the universities involved are committed to working in new and different ways to support innovation and economic growth."


Professor Trevor McMillan, Pro Vice-Chancellor Research at Lancaster University and Chair of the N8 Pro Vice-Chancellors Group, commented: "The N8 Universities are all ranked within the Top 200 Universities worldwide and consistently produce world-leading research. Our regenerative medicine and molecular engineering centres have demonstrated a novel way of combining capabilities to work with SMEs and large business. These centres provide access to a wealth of research expertise and we are keen to build on these successes by creating new collaborations with industry and with local and national public sector partners."


The findings of the N8's new research report into the demographic changes in the North, and the opportunities for local growth plans arising from this, will also be presented at the event to an audience of people from business, local government, health bodies, LEPs, think-tanks and voluntary organisations.


The main findings of this report are based around how the populations of key cities of the North of England will grow, age and become more ethnically diverse over the next 30 years, and includes recommendations to Local Enterprise Partnerships (LEPs) and their partners on areas they should focus on in order to maximise the economic benefits of population dynamics, as well as key challenges that need to be addressed.

​