Success for LUMS at the THE awards
11/30/2012 00:00:00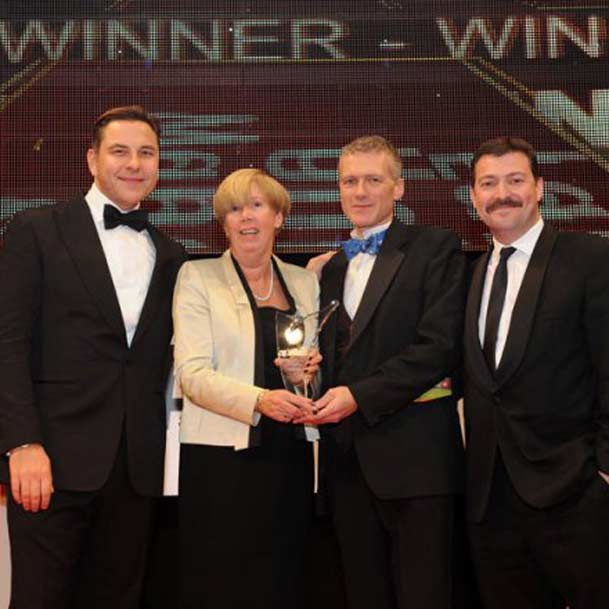 Lancaster University Management School (LUMS) has won the Times Higher Education  Business School of the Year award.

LUMS was commended by the judges for its "demonstrable, consistent and considerable impact locally, regionally, nationally and internationally".
In the first year of this award category, the judges were impressed by the quality and range of schools on the shortlist, but they particularly welcomed Lancaster's innovation and commitment to social impact.
The school has grown impressively in the past five years: income is up 51 per cent, full-time undergraduate numbers have risen 46 per cent and full-time postgraduate numbers are up 31 per cent.
The judges applauded Lancaster's operation of The Work Foundation and its launch last year of the Big Innovation Centre, which aims to build a "world-class innovation ecosystem" in the UK. The centre, which unites firms and policymakers, earned an income of £1.3 million this year from partners, companies and research contracts.
The Dean of the Management School Professor Sue Cox OBE said: "I am delighted that the Management School has been recognised in these important awards for its outstanding performance. It's a tribute to the talent of my colleagues and our students, partners and supporters. We are extremely proud of the region and local area and part of the award has recognised the impact that our work has had in helping business in the NW region and boosting our local economy."
Meanwhile, the school's Leading Enterprise and Development (LEAD) programme, which trains owners of small and medium-sized enterprises, has been rolled out nationally. It focuses on businesses and also on the personal development of the owner or manager. Evaluation indicates that owners who have taken the programme record significant rises in profit, employment and productivity.
The school recently expanded an international master's programme in practising management into Brazil. And its partnership with Lufthansa was "highly commended" by the European Foundation for Management Development at its Excellence in Practice awards in 2011."
http://www.the-awards.co.uk/