Students gain insight into City careers
10/20/2011 00:00:00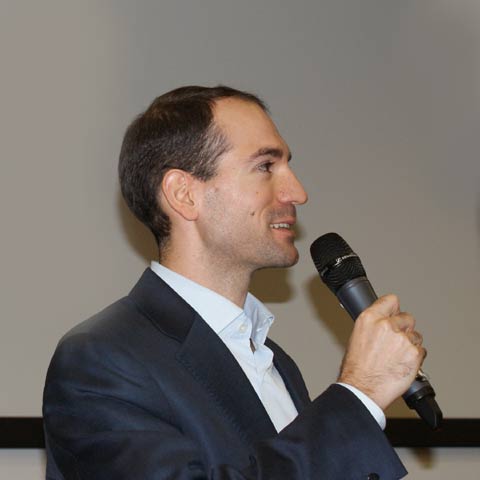 More than two hundred students have attended a careers event looking at opportunities in the City of London.

 

Fourteen senior professionals from Goldman Sachs, Morgan Stanley, Barclays Capital and other financial institutions took part in the event, which was chaired by the President of LUIFS, Andrejs Ozolins. Many of these guest speakers were Lancaster alumni, returning to LUMS to share their experiences and help current students.

The day's events included panel discussions on Traditional and Alternative Funds, Capital Markets and Investment Banking, as well as CV, application and interview workshops.

Veenit Surana, who graduated in 2004 in Accounting and Economics from Lancaster University Management School, was one of the alumni who attended. He now works for PricewaterhouseCoopers.

 

He said: "It was a pleasure to be invited to the City careers event and interact with the students at Lancaster. There was a large attendance and it seemed to me everyone made the most of the day."

 

Ulugbek Djuraev, an MSc Finance student attending the event, said: "It was a good experience to address professionals who had the same education background as we have.

As a result of attending the event, I have started to think more carefully about the companies I planned to apply to, and to do more research about them in order to succeed during the application and interview processes."


A final year undergraduate student also found the event useful: "I thought that the City Careers Weekend was an excellent opportunity to find out more about specific fields of the investment banking industry. The fact that we could freely talk to LUMS experienced graduates from the best firms who were like us a few years ago was essential in getting my ideas clear on the day-to-day realities of some jobs and the recruitment processes.

"Of most importance was receiving personal feedback and tips you wouldn't see on the internet or without having a face to face conversation. Being interested in investment banking, I thought it also was a great chance to hear professionals from others fields of expertise, both to confirm my career choices but also to have a different point of view on the global finance industry." 

​