Students dance their way to success
11/11/2011 00:00:00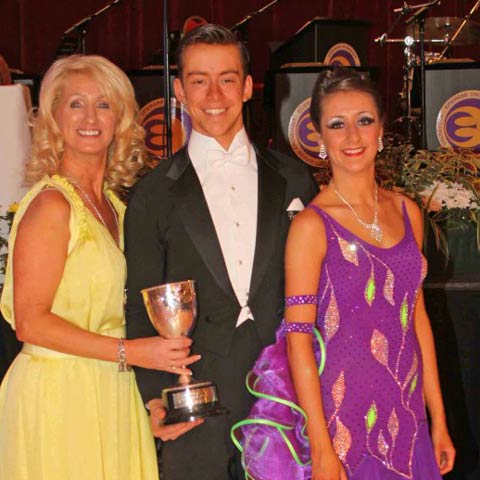 Two Lancaster University students have achieved first place in the British Modern Sequence Dance Championship at the Winter Gardens in Blackpool. 
Psychology student Hannah Roberts and engineering student Philip Rawcliffe have been dancing together since the age of ten. 
Hannah said: "We have been going home for lessons during our time at university, and practising together whenever possible. We wanted to dance our best so we were very hard on ourselves to achieve that." 
Hannah and Philip are both members of Lancaster University Students' Union (LUSU) Ballroom Dancing Society.

Society President, Andrew Pickup, congratulated the couple.

"We are, of course, delighted for Hannah and Philip. As a society we are extremely fortunate to have both of them as part of our team. They compete regularly on the National Sequence and Ballroom Dancing circuits, and have many titles to their name." 
Since their recent success, Hannah and Philip have also achieved second place in the British Classical Sequence Championship. Last year they danced their way to first place in the Under 21 British Classical Sequence Dance Championships held annually at the Empress Ballroom in the Winter Gardens. 
Hannah said: "Now we just want to continue working hard and hopefully retain our title as British Modern Sequence champions next year".
 ​