Spectrum Centre in Government initiative to improve care for people with bipolar disorder
12/20/2012 00:00:00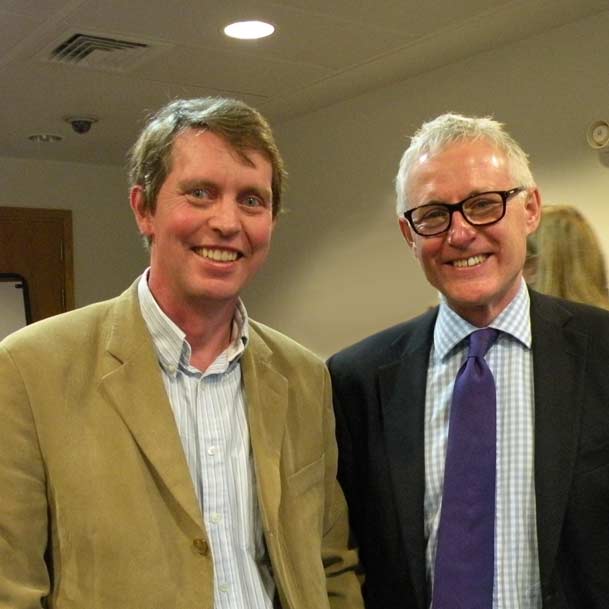 ​Lancaster University's Spectrum Centre for Mental Health Research has been chosen by the Government to help improve access to psychological therapies for those with severe mental illnesses.

The Spectrum Centre is to work in collaboration with Birmingham and Solihull Mental Health Trust (BSMHFT) as the bipolar disorder demonstration site for the Improving Access to Psychological Therapies (IAPT) for Severe Mental Illness (SMI) project.

The news was announced by the Care and Support Minister Norman Lamb at the South London and Maudsley NHS Trust.

Mr Lamb said: "We want to see massive improvements in treatment for people with severe mental illnesses, including with better access to psychological therapies. I am looking forward to seeing the results of our pilots and an improvement in care for those most in need."

The long term aim is to ensure that all individuals with an SMI who could benefit from psychological therapies will have access to these interventions.

Professor Steven Jones, Director of the Spectrum Centre, said he was pleased that the work of the Centre has been recognised.

"The IAPT-SMI national initiative is very important in trying to develop an improved framework for better access to psychological treatments for people with bipolar disorder who have historically had poor access to this sort of care."

The Spectrum Centre and BSMHFT will work in partnership including: describing a best practice pathway for early detection and treatment; defining the knowledge skills and competencies required to deliver the pathway effectively; and developing a suite of resources to support and evaluate delivery of the pathway.

Amanda Gatherer, Director of Psychological Services and Head of Psychology, BSMHFT, said: "We will be working closely with the Spectrum Centre to design the best possible pathway to improve access to psychological therapy for patients with bipolar disorder."

The Spectrum Centre will provide consultative support to BSMHFT and their clinical pathway development and expert guidance on new innovations in therapy for bipolar disorder ranging from self-help interventions to intensive individual therapy. They will also be providing expert support for the development of clinical, functional and health economic outcome measurement and will conduct analysis and evaluation of demonstration site outcomes.

A number of team members will be involved in the project. Professor Steven Jones will be overseeing the initiative and Dr Fiona Lobban, Spectrum Centre's Associate Director, will be working with the Meriden Family Work Programme to enhance the outcomes for family work in the trust, in particular self-management.

Dr Elizabeth Tyler will be integrating the new developments at the Spectrum Centre with the good practice in BSMHFT and Rita Long will be providing service user input into all aspects of the project. Professor Bruce Hollingsworth from the Division of Health Research at Lancaster University will be providing the analysis of the health economic data.