Specialist funds launched to support novel regenerative therapies
06/26/2012 00:00:00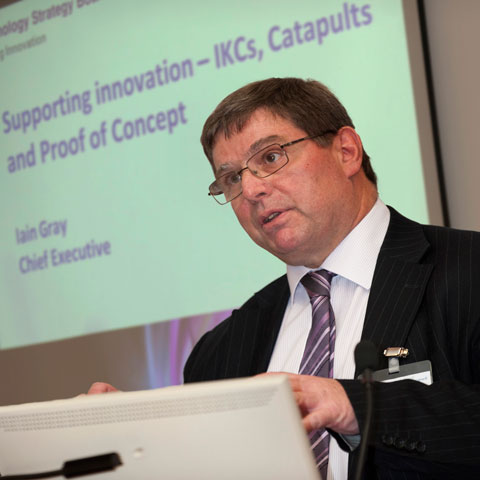 Exclusive funding for regenerative medicine projects with academic and industry collaborators has been launched at a high profile event at the University of York.

The event, organised by Regener8 and the Medical Technologies Innovation and Knowledge Centre (IKC), launched a call for five Proof of Concept (PoC) awards of up to £100,000  to fund projects that align with the therapeutic priorities identified in the Research Councils UK (RCUK) Regenerative Medicine Strategy.

The funding is being provided by the Medical Technologies IKC, who are funded by the UK Research Councils, the Engineering and Physical Sciences Research Council (EPSRC), the Biotechnology and Biological Sciences Research Council (BBSRC), and the Technology Strategy Board to accelerate and enhance innovation between academic and industry collaborators in key projects that meet clear selection criteria and demonstrate significant commercial potential and to expand this successful scheme beyond Leeds to the other N8 universities.

The launch aimed to encourage Expressions of Interest (EoI) in hard and soft tissue applications particularly in the specialist fields of Cardiovascular and Musculoskeletal medicine.

High profile speakers at the event  included Iain Gray, Chief Executive of the Technology Strategy Board, as well as case studies from successful previous PoC funding winners.

There is a strong cluster of companies successfully commercialising regenerative medicine in the North including Regener8 members Tissue Regenix, Forsite Diagnostics, Photopharmica, Smith & Nephew, Neotherix and Eveus Consulting.

Speaking at the launch, Iain Gray commented:
 "This funding is a fine example of the way in which Regener8, the Medical Technologies IKC and the N8 Research Partnership work together to foster innovation and encourage vital collaboration between industry and leading research-intensive universities here in the North of England.  Regenerative medicine is a key focus of the Technology Strategy Board's extensive programme of activity to support innovation in the UK's healthcare sector and we are delighted to support this initiative."

John Fisher, Executive Director of Regener8 and Director of the Institute for Medical and Biological Engineering, University of Leeds commented: "By providing this funding we hope to encourage collaboration between the world leading research strengths of the N8 universities and the outstanding regenerative medicine companies in the North of England and in the UK in general. We have a wealth of expertise in regenerative technologies at our fingertips, and this new scheme will further encourage these experts to work together in order to create commercially viable therapies."

Regener8 is a partnership of academics from the eight leading research-intensive universities of the North of England (the N8 Research Partnership, of which Lancaster is one), the regenerative medicine industry and clinicians involved in the application of regenerative therapies in the UK. Its aim is to improve the translation of regenerative therapies to the clinic and the market. Regener8 has formed a strategic alliance with the Medical Technologies IKC to deliver and broaden the support, networking and national influencing already provided by Regener8.