Shortage of trainee doctors eased by new Lancaster Medical School
07/22/2011 00:00:00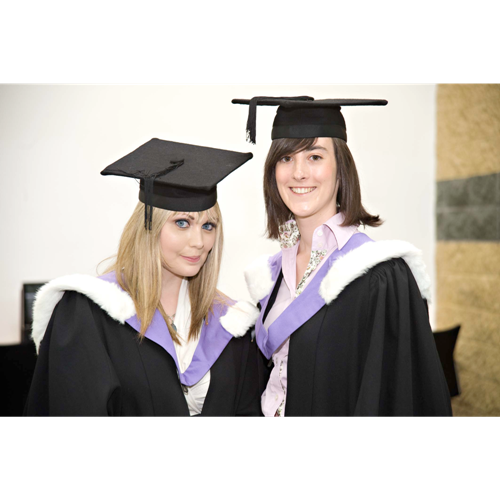 Hospitals in the Morecambe Bay area have managed to fill their places for newly qualified doctors thanks in part to the first medical students graduating this year from Lancaster University.
Previous years have seen posts left unfilled as hospitals struggled to find enough doctors just out of medical school and ready to embark upon two years of training.
  
Dr Mark Smith, an Undergraduate Tutor from the University Hospitals of Morecambe Bay NHS Foundation Trust, said a shortage of trainee doctors in previous years had created timetabling difficulties and the expense of locums.
 
 "The graduation of the first group of students from Lancaster Medical School marks a significant success in the new era of medical education in the Morecambe Bay area that benefits students, doctors and ultimately patients.
"Trainee doctors who experience the benefits of the Morecambe Bay hospitals and Lancaster University are encouraged to stay, seeking local higher professional training and return to the area as specialists."

The inaugural graduation was marked with a ceremony attended by senior figures from regional health authorities and GP commissioners. The guest of honour, the Chief Medical Officer for England Professor Dame Sally Davies, was presented with an honorary degree at the ceremony.

Professor Anne Garden, head of Lancaster Medical School, said: "This is a fantastic milestone not just for these students and their families but for Lancaster University and the local health service. We look forward to further developments in medicine at Lancaster which will be of benefit to the health of the communities of Cumbria and North Lancashire".

A total of 31 students graduated as doctors, with several opting to train locally, like Frances Hunt who is returning to her home town of Barrow in Cumbria for her hospital training.

"I feel very proud to be part of Lancaster Medical School. Every member of staff I encountered was very welcoming and friendly and this was a big contributing factor in my decision to stay. Studying at Lancaster University has helped me to develop the skills and confidence needed to be a young doctor."

Another new doctor is Naomi Fleming from Clitheroe who is to train for two years at the Royal Lancaster Infirmary.  She now lives in Lancaster where she says she feels at home.

She said: "The standard of the teaching in hospital, and the helpfulness of the contacts I've made has encouraged me to stay on in the area for both foundation years. I was encouraged to stay by the great experience in terms of teaching and hospital support, the local area itself, and family and friends living in the area."

The University Hospitals of Morecambe Bay NHS Foundation Trust includes the Royal Lancaster Infirmary, Queen Victoria Hospital in Morecambe, Westmorland General Hospital and Furness General Hospital and Ulverston Community Health Centre. The students follow the Liverpool University curriculum but study entirely at Lancaster and take their clinical placements in the local area.