Eliahou Dangoor Scholarships for Lancaster University students
02/13/2012 00:00:00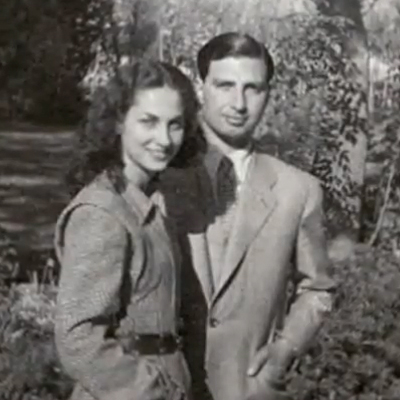 Over sixty Lancaster University students have received extra financial support for their studies in science, technology, engineering and maths thanks to a donation from a leading businessman.
Dr Naim Dangoor CBE, the head of a successful property company, donated £3 million to set up the Eliahou Dangoor Scholarships – in honour of his late father – at Russell Group and 1994 Group universities.
This year, thirty students at Lancaster University won the £1,000 awards following on from thirty last year.
Daniel Meloy is a first year engineering undergraduate who said the award had made all the difference.
"I was absolutely ecstatic when I heard because it's made everything a lot easier. I can now focus on my studies instead focussing on finance and budgeting. I can buy the books that the lecturers say I should read to support the course so it has made a big difference."
And Emma Gray, studying for a BSc in Geography, agreed.
"I will use the money to pay for a field trip to Iceland which I couldn't really afford to go on so the money will definitely help my studies." 
Many of the beneficiaries are the first in their family to go to university, some have excelled at schools where high achievers were rare, or overcome obstacles of illness and disability, or are the children of recent migrants. 
The Vice Chancellor of Lancaster University Professor Mark E. Smith said:"We are grateful for the generosity of Dr Dangoor which will benefit students in key areas vital to the future prosperity of the UK."
Dr Dangoor's donation, which was boosted by Government matched funding, has been hailed by ministers.
David Willetts MP, the universities and science ministers, said: "Government matched funding has allowed the Dangoor Scholarships to help even more students. The HEFCE-led review into philanthropy in higher education that I announced last week will explore ways to encourage other philanthropists to follow Dr Dangoor's example. 
"It is vital to the future prospects of young people, and the success of UK business, that we encourage greater numbers to study science, technology, engineering and maths at school and university.
"Dr Dangoor had the life changing experience of studying STEM at a UK university. Now he is making that even more attractive for a new generation of students."
To promote the Dangoor Scholarship, and the importance of science and technology subjects, the 1994 Group and Russell Group have produced a YouTube video. The video features testimonies from Dangoor Scholars on the ways in which the award has helped them to fulfil their academic potential.
The video and further information can be viewed here.