Responsible business award for Lancaster 'game changer'
12/05/2012 00:00:00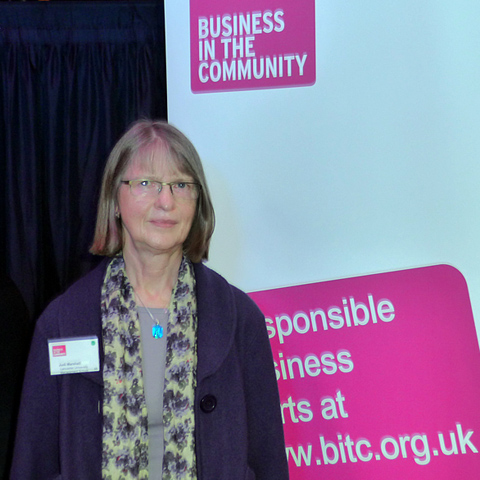 ​A pioneer in the field of business sustainability leadership has been named as a 'game changer' by Business in the Community (BITC).

Judi Marshall, Professor of Management Learning and Leadership at Lancaster University Management School has been named for her contributions to management education. Judi has supported people to take action for change in relation to environmental sustainability and social justice inside their organisations and beyond. 

Professor Marshall has focused on issues of sustainability in her research and educational work during the last 16 years.  She is committed to finding appropriate ways to raise current global challenges, such as climate change, in contemporary management education, and to working with colleagues with similar intents. Judi favours inquiry- and action-based approaches, to open up discussion and consider implications for practice alongside ideas.  

With colleagues, she has developed a range of initiatives - including the MA in Leadership for Sustainability and her book Leadership for Sustainability: An action approach outlines some of the principles and practices involved in contributing to systemic change.
BITC's awards have historically focused on celebrating the achievements of companies at the forefront of responsible business. However, in order to recognise the crucial role that individuals from business have played, the charity has launched a one-off Game Changers accolade. The award recognises inspirational individuals working behind the scenes to advance the responsible business movement. The award was announced at their AGM on 4 December 2012 in London.

Stephen Howard, Chief Executive of Business in the Community said: "We are delighted to be able to recognise some of the brightest stars in corporate responsibility through our Game Changers award.  As a campaigning membership organisation we are dependent on individuals from business to help us drive the agenda.  Without the energy and passion of Game Changers like Judi Marshall I doubt very much if the UK responsible business movement would be quite so mature. They truly deserve this recognition which I hope will act as an inspiration to others.

Judi has been connected with BITC since October 2008, when she started working in partnership with Gudrun Cartwright from BITC North West to develop the Leading on Sustainability Programme. This is action research based and supports participants to work on real business problems over six-months, developing their learning and leadership skills as they contribute to systemic change for sustainability. Judi is also a member of the North West Environment Leadership Team, a cross-sector group facilitated by BITC which promotes action on sustainability in the region.

She said: "In the 1990s many people in business began to see that it wasn't just environmentalists attacking them, but that issues of sustainability are very pressing. They started asking what they could do about these themselves. The idea of corporate social responsibility took hold.  Although how it is implemented isn't always radical enough, many people are trying to do something significant to tackle the problems.  So I am pleased to be named alongside business people doing this work.  I think there is a long way to go, but BITC is trying to ensure that action is appropriately robust. As a business network, it can have real, systemic impact through its membership."

This year, BITC is celebrating its 30th year campaigning on responsible business issues.

The full list of Game Changers can be found here.