Redundancy opens doors for former bank worker
12/15/2011 00:00:00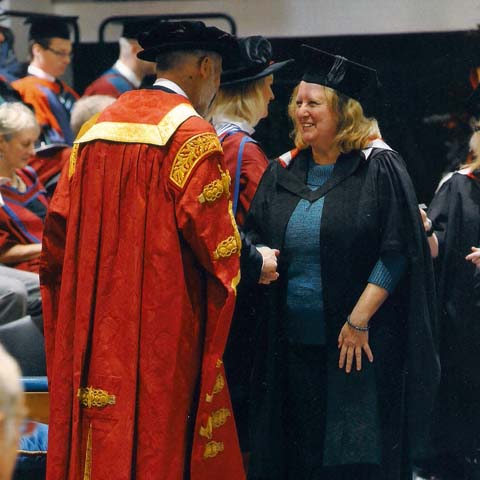 ​The loss of her job became the chance of a lifetime for former banking employee Elaine Stokes.

She used her redundancy money to fund a Masters degree in Historical Research at Lancaster University, where she was awarded a distinction.

Elaine first graduated with a BA in Medieval Studies in 1977 but after nearly three decades working all over the UK in the banking industry, she was made redundant.

"I have always loved history and being made redundant meant I had the money to do an MA.  I worked part-time in the Lancaster Environment Centre at the University whilst improving my skills as an historian"

Her MA in Historical Research examined the north/south divide not in terms of house prices, but in terms of the linguistic impact of Viking settlements. 

"I wanted to be able to read medieval documents in the original and I looked at the names of fields, which showed a very strong Scandinavian influence, especially in the Lune Valley and the Fylde.

"Doing the MA has been very fulfilling and I am now equipped to progress further with my historical studies."

http://www.lancs.ac.uk/fass/history/