Record number attend Physics Masterclass
09/23/2011 00:00:00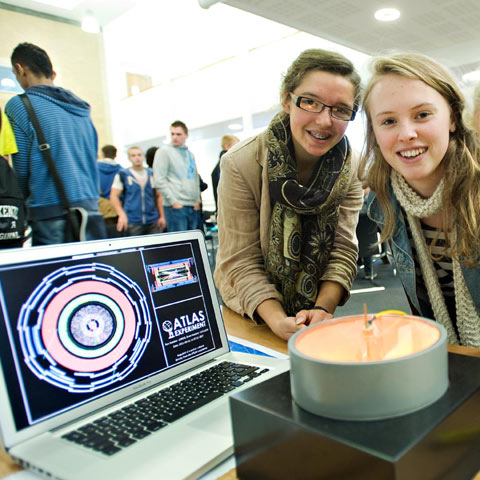 ​Lancaster Girls' Grammar School pupils Zoe Harding and Jess Goodfellow, both 16, were among a record total of 230 students to attend Lancaster University's annual Masterclass in Particle Physics.

Other schools included Ripley St Thomas CE High School, Lancaster Royal Grammar School, and Holy Cross College in Bury.  

The Masterclass, organised by the Department of Physics, included a discussion on the experiments at the international laboratory CERN where research is taking place into the  building blocks of the universe. There was also a quiz with book prizes.
http://www.physics.lancs.ac.uk/index.php