Poet Paul Farley honoured by his hometown
09/21/2012 00:00:00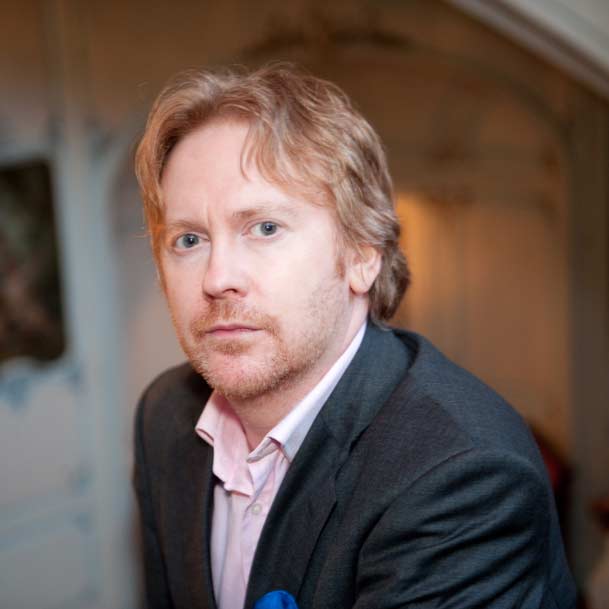 Professor Paul Farley has joined a roll-call of eminent writers honoured by his hometown of Liverpool.

As an award winning poet and writer, his name has been inscribed on a granite panel outside the city's Central Library.
The Literary Liverpool panel features the names of publicly-chosen writers, all of whom were either born in the city or have a connection with it.

Among the famous names on the panel are playwrights such as Alan Bleasdale, Jimmy McGovern, and Willy Russell, the "Liverpool poets" Adrian Henri, Roger McGough and Brian Patten, and novelist Beryl Bainbridge. John Lennon and Paul McCartney are also recognised for their poetry as well as their lyrics.

Professor Farley, who teaches in the Department of English and Creative Writing, was elected a Fellow of the Royal Society of Literature in 2012.

He said: "Growing up on Merseyside, I spent many hours in the reading rooms of the Central Library, and so it's a particular thrill to be included in this civic celebration of literary Liverpool. Libraries are such an important public service for all members of the community, and I'm delighted to be associated with this initiative."

His first collection of poetry, The Boy from the Chemist is Here to See You (1998) won a Forward Poetry Prize (Best First Collection) in 1998, and also gained him the Somerset Maugham Award. In 1999 he won the Sunday Times Young Writer of the Year Award.

He received an Arts Council Writers' Award in 2000 for his new collection of poems, The Ice Age (2002), which was shortlisted for the T. S. Eliot Prize, and won the Whitbread Poetry Award in 2003. In 2004, he was named as one of the Poetry Book Society's 'Next Generation' poets. Further collections are Tramp in Flames (2006) and The Atlantic Tunnel: Selected Poems (2010).

As a broadcaster he has made many arts, features and documentary programmes for radio and television, as well as original radio dramas, and his poems for radio are collected in Field Recordings: BBC Poems 1998-2000.

In 2009, his book of non-fiction, Edgelands: Journeys into England's Last Wilderness (2011), written with Michael Symmons Roberts, won the Jerwood Prize for Non-Fiction and also the Foyles Best Book of Ideas Award.

His latest poetry collection is The Dark Film (2012).