Opening of new Santander branch
11/22/2012 00:00:00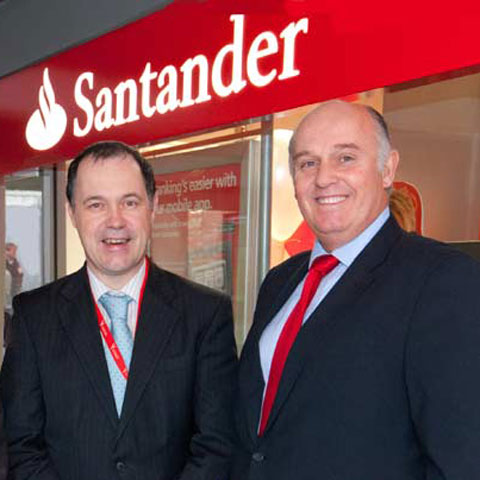 ​A new branch of Santander Bank has been opened on campus.

This is the latest phase in Lancaster University's partnership with Santander Universities UK with a three year agreement including scholarships and awards for students and staff to study within the UK and abroad.

The Director of Santander Universities UK Luis Juste said: "This is a really important day for us because this is much more than a bank - we are part of the campus. We can offer scholarships, grants and funding for special projects and we are committed to the university sector."

The Vice-Chancellor Mark E. Smith wished every success to the new branch.

He said: "This opening symbolises an expansion of choice on campus because we are keen to offer as many facilities as possible to our students.

"Santander also has a very forward looking attitude to universities and has generously funded a range of student scholarships."

He said international study was an important part of the student experience in an age of globalisation.

The manager of the new Santander branch, Bhav Joshi, said:"We are here for the long term and we want to provide sensible and sound financial advice as well as exclusive and preferential products to the university community".