Opening of £9.8m Centre for Global Eco-Innovation
03/07/2013 00:00:00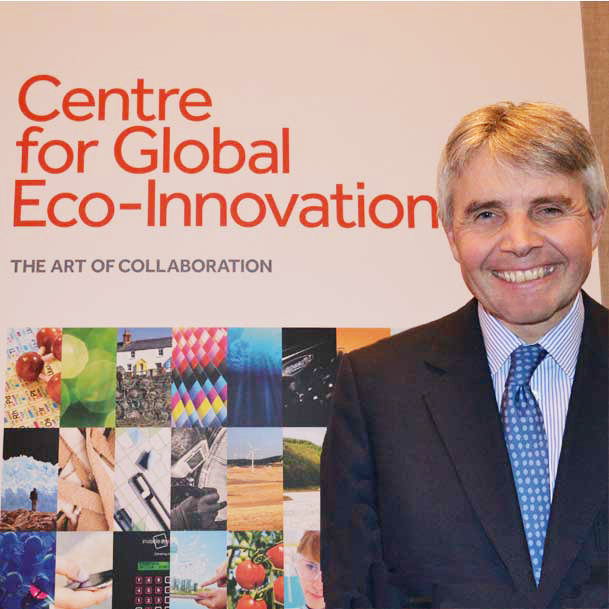 ​

Entrepreneur and former Science Minister Lord Drayson of Kensington says a new £9.8m Centre for Global Eco-Innovation is at the forefront of a green technological revolution.

He was speaking as he opened the new Centre at the Bridgwater Hall in Manchester.

 

The Centre, part financed by the European Regional Development Fund, is a joint initiative between Lancaster University, the University of Liverpool and Inventya Ltd to develop eco-innovative products and services.

Lord Drayson said: "I'm delighted to see Lancaster and Liverpool, two of our top research universities, working with Inventya

 

in the vanguard of this green technological revolution. We have the brains, the science and the technology to lead this green tech revolution and I'm convinced that the scientists, technologists and entrepreneurs in this room will achieve great things through working together over the next few years."

"We're consuming 25 per cent more resources than our planet can support and carbon dioxide levels are rising. We have to offer people an attractive accessible low carbon future and it's vital that business leaders invest in the work by academics and the scientific community to find a solution to these challenges.

"The UK is ranked 6th in the world in this sector and we need to see low carbon not as a threat to recovery but as a driver of recovery."

The launch event

 

was

 

attended by the Vice Chancellor of Lancaster University Professor Mark E. Smith, the Director of Partnerships and Innovation at the University of Liverpool John Flamson, the Co-Directors of the Centre Dr Mark Bacon and Dion Williams and over 250 leading experts in eco-innovation, graduates, businesses, and national public and private organisations.

Four North West businesses have already gained more than £3m worth of grants and investment after working with the Centre, which is now looking for over 200 more North West companies to be supported in the development and commercialisation of new eco-innovative products and services.

This support may be in the form of three to six month research projects with Lancaster University or the University of Liverpool, or through free support from innovation consultancy Inventya Ltd.

In addition, 50 SMEs have been recruited and matched with 50 of the UK's brightest graduates who will complete three year research and development projects for the business and use these as the basis of a PhD programme of research.

Businesses interested in finding out more and registering to join the centre can do so here.