Nurse becomes doctor after studying at Lancaster Medical School
07/18/2012 00:00:00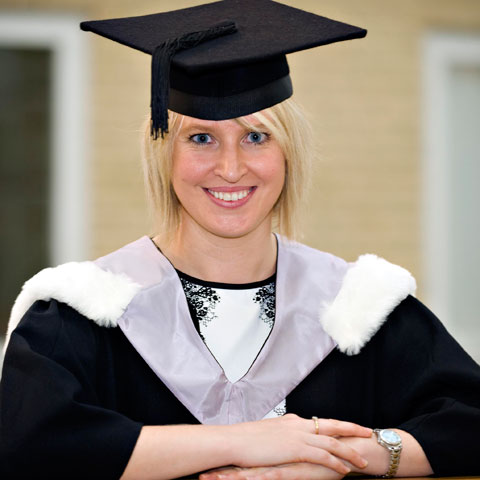 A nurse from Lancaster is to become a doctor after studying medicine at Lancaster University.

Becky Andrews from Carnforth said: "It's the best thing that I've ever chosen to do and I've no regrets. I've put in what I've got out and learn a lot."

She helped fund her five-year medical degree by working nights as a nurse at the Royal Lancaster Infirmary, where she worked on the Women's Unit.

"I would do Friday and Saturday nights at the hospital most weeks as well as studying full-time so it's been pretty tough. Everyone has been very supportive and the opportunities at Lancaster have been really good."

Becky previously attended Carnforth High School and Ulverston Sixth Form before doing a degree in nursing at the University of Cumbria.

She spent ten years working as a nurse at the Royal Lancaster Infirmary before taking an A Level in Chemistry through an online course and winning a place to study medicine at Lancaster.

The course included time spent working in Australia in year three, with year five spent at the Royal Lancaster Infirmary, part of the University Hospitals of Morecambe Bay NHS Foundation Trust.

Becky said it was very different working as both a nurse and then a doctor.

"I can see the pressures that a nurse is under and also what it's like for a doctor so I can see both sides. As a nurse, I could identify a patient who was unwell but now I'm a doctor I have all the tools to deal with that."

She will now spend two years training as a doctor in Wales before returning to Australia to work.

"Eventually, I'd like to come back here to work as a GP because I like the North West."