North West Mormon culture prompts lecturer's third novel
01/31/2013 00:00:00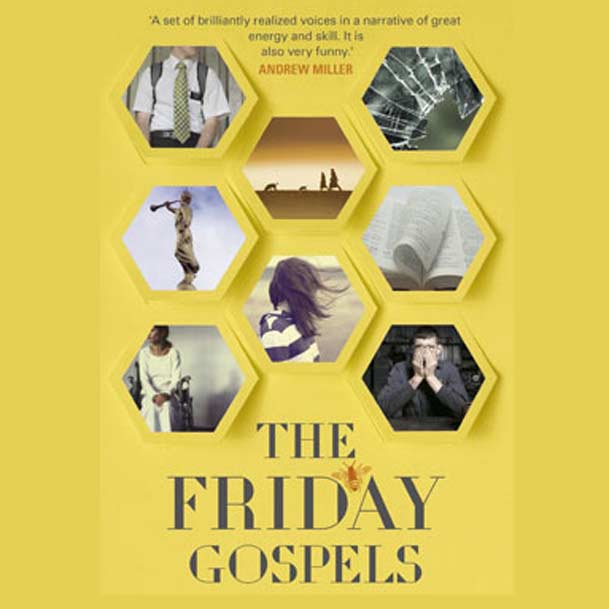 ​A Lancaster University lecturer's recently published book provides a fascinating insight into the Mormon culture set against a chilling but humorous backdrop.
The Friday Gospels, penned by Jenn Ashworth, a lecturer in the Department of English and Creative Writing, published by Sceptre, has attracted
national media
attention with positive reviews in all the national and Sunday broadsheets.
The bitter-sweet tale focuses on a Friday in the Leeke household as the family await the return of son Gary from a two-year mission in Utah. As each hour passes the whole family let the reader into their private thoughts and plans and each narrate a section of the one day.
"The book is fiction," explains Jenn, "but it is set in Chorley, the community in which I grew up.
"Recent films and books have all focused on the American experience, characters and polygamy. You can see why – because they are inherently interesting. There hasn't really been anything without a non-US focus."
Jenn, who officially stepped away from the Mormon Church two years ago, added: "The North West is significant to the Mormon community as it is home to the longest-standing Mormon community outside Utah.
"This seemed a story worth telling that hadn't been told before."
Jenn's work has also attracted discussions with a TV production company who want to make a returning six-episode TV series based on the book.
The Friday Gospels is the third novel from award-winning author Jenn, who studied English at Cambridge and, later, Creative Writing at Manchester.
Jenn's first novel, A Kind of Intimacy, was published in 2009 and won a Betty Trask Award. It was followed by Cold Light in 2011, when she was chosen as one of the 12 Best New British Novelists by BBC 2's Culture Show. Jenn was brought up as a Mormon but decided to stop practising the religion when she was a teenager.