Mephedrone still popular one year after ban
03/12/2012 00:00:00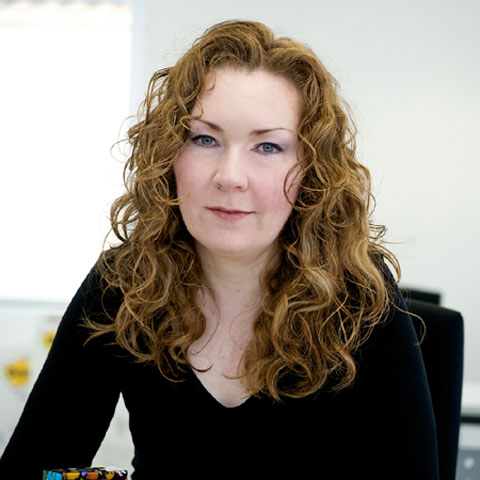 The former 'legal high' mephedrone is even more popular than it was shortly after it was banned by the UK government, according to a survey of London club-goers published in the Journal of Substance Use today.
In July 2010, a study led by researchers at Lancaster University and Guy's and St Thomas' NHS Foundation Trust, showed that the popularity of mephedrone had surpassed other drugs, both legal and illegal, with 27 percent of people surveyed in two gay-friendly South London dance clubs reporting that they had or were going to take it that evening.
In a follow up study in July 2011, which collected data from 315 people in the same two clubs, mephedrone was still the most popular drug used or planned to be used on the night of the survey. This had increased from 27 percent of those surveyed in July 2010 to 41 percent of those surveyed in July 2011.
Gay club-goers are seen as 'early adopters' of trends in psychoactive drug use so these findings are particularly significant. The results are likely to have implications for the wider population in the future.
The top self reported drugs which those surveyed said they had used or planned to use were:
• mephedrone, 41 percent
• GHB/GBL, 24 percent
• cocaine, 17 percent
• cannabis, 16 percent
Mephedrone was also selected by those in the survey as their favourite drug. Of the 309 participants, 20 percent said mephedrone was their favourite drug, followed by cocaine (14 per cent) and GHB or GBL at 12 percent.
Dr Fiona Measham, Senior Lecturer in Criminology at Lancaster University, said: "Our first study indicated club-goers appeared undeterred by the legal classification of this emergent psychoactive substance but it was taken very soon after the ban so we felt it was important to test the results by repeating the study 12 months later.
"Since we carried out our first study the purity of mephedrone has fallen, the price has risen, yet the results of our second study showed both use and popularity had increased in the year since the ban. The results of our two studies showed that, not only were club-goers undeterred by the change in law but the drug had in fact increased in popularity among our sample.
"These findings question the consequences, if not the intentions, of a drug policy which focuses primarily on banning a drug and presuming that legislation will result in a reduction in supply and demand. We need to assess the impact of drug policy as carefully as we assess the drugs themselves."
Dr Paul Dargan, Consultant Clinical Toxicologist, Guy's and St Thomas' NHS Foundation Trust, said:  "This type of survey looking at the trends in use of classical recreational drugs, newly controlled substances and novel psychoactive substances is important to understand the needs for local healthcare provision in terms of potential acute toxicity related to their use, both in the pre-hospital and hospital environments."
Dr David Wood, Consultant Clinical Toxicologist, Guy's and St Thomas' NHS Foundation Trust, said : "Our survey results show that mephedrone use remains an issue within this clubbing population despite its control and that therefore there is a need to ensure that there is a more targeted approach, to reducing the use of novel psychoactive substances such as mephedrone and that this should not just simply focus on controlling the substances."
'Our favourite drug': prevalence of use and preference for mephedrone in the London night-time economy 1 year after control
DAVID M. WOOD1, 2, FIONA MEASHAM 3, & PAUL I. DARGAN 1,2
1Clinical Toxicology Service, Guy's and St Thomas' NHS Foundation Trust and King's Health Partners, London, UK, 2 King's College London, London, UK, 3 Department of Applied  Social Science, University of Lancaster, Lancaster, UK.
To read the study click here.