Medics step up for global walking challenge
10/10/2011 00:00:00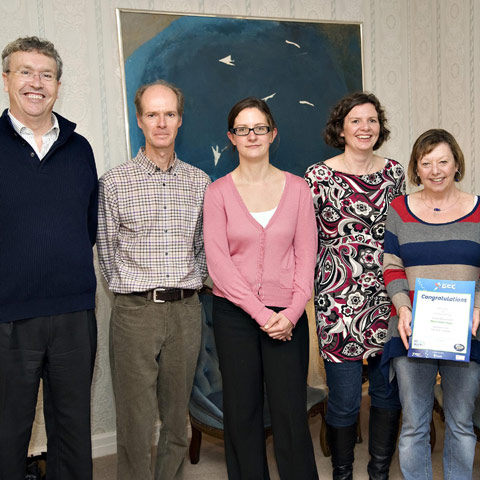 Medical students at Lancaster University have been walking their way to health this summer.
Five student teams, along with eight Lancaster University staff teams and one team from the Royal Lancaster Infirmary, took part in the Global Corporate Challenge which asks participants to walk a minimum of 10,000 steps a day for 16 weeks.
The teams, which included 84 staff and students, hit their targets, averaging around 13,800 steps a day and walking a grand total of 70,700 km which equates to walking around the world about 1.8 times.
On Wednesday 4 October Lancaster University Vice Chancellor Professor Paul Wellings hosted a presentation for the participating teams.
According to the GCC, the average worker walks around 3,500 steps a day, well below the 10,000 steps recommended by the World Health Organisation (WHO) to improve their health and reduce the risks of disease.
Eighty five per cent of people in the Lancaster teams reported an improvement to their overall health.  Other benefits reported by the teams included weight loss, higher energy levels, better ability to cope with stress and better quality of sleep.
Professor Anne Garden, Director of the Lancaster Medical School, said: "This is the third year that we have taken part in the GCC and each year we find people consistently report better health and well being after taking part.
"During their careers our students will be advising people in Lancashire and Cumbria about adopting healthy life styles and so it is important they look after their own health. Promoting good health is much better than treating the consequences of being inactive."