Bringing medical ethics from the classroom to the community
02/06/2013 00:00:00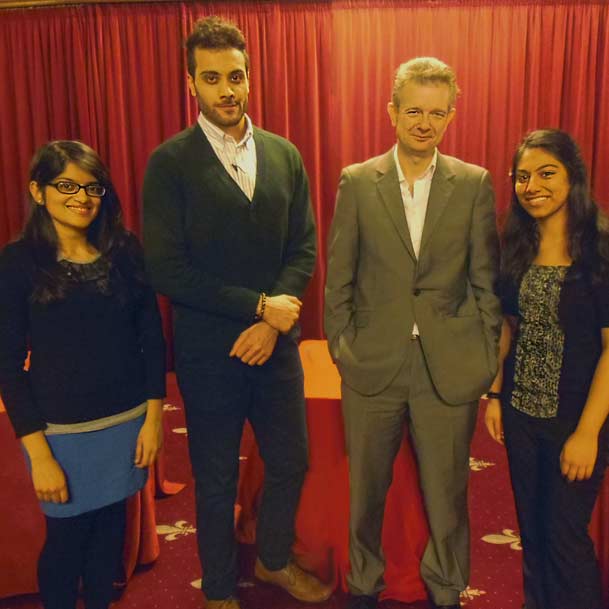 ​Debates designed to raise the profile of medical ethics drew an audience of more than 70 people from the Lancaster community.

The event, held in the Banqueting suite at Lancaster Town Hall, was the brainchild of medical student Andrew Blanshard, who wanted to focus extra-curricular activity on medical ethics.

The evening was organised by Dr Laura Machin, a lecturer in Medical Ethics at Lancaster University's Medical School together with Dr Lucy Tierney.

Chairing the debates was Dr Julian Sheather, the head of the British Medical Association's Ethics Department.

Teams of medical and law students debated two motions: 'The State should make childhood vaccination against serious diseases compulsory' and 'It is possible for a person to make a fully informed advanced decision to refuse treatment for their future self'.

Both winning teams (Rupa Dawar, Steffi Siby and Asil Khan) and (Alex Wright, Meghan Acres, Matthew Kilmurray and Kirsty Bull) argued against the motions and earned themselves £25 per team in Amazon gift vouchers.

"It was a really successful evening and we were delighted so many people from the University, both staff and students, together with NHS and hospice staff, attended," said Dr Machin. "It was a real fusion of thoughts, not just an academic approach, which took medical ethics out of the classroom."

The community debate followed hot on the heels of two previous successful medical ethics events in a campus college bar and at the RLI Education Centre.