Management award for Cary Cooper
01/29/2013 00:00:00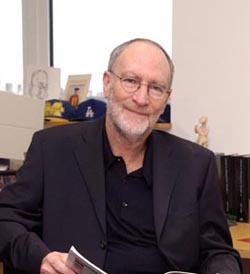 An article on 'Improving the Quality of Working Life' earned Professor Cary Cooper CBE the Chartered Institute of Management's 'Management Article of the Year' Award.

Professer Cooper was chairing the CMI's Management Book of the Year Award at the British Library in London, in front of 400 senior industry leaders, academics and management book publishers, when the tables were turned on him. Eminent businessman Sir Paul Judge took to the stage to present a  glass plaque to Prof Cooper, who co-wrote the winning article with Professor Les Worrall, of Coventry University.

The article, based on research collated from a cohort of 10,000 managers at all levels from 2007 to 2012, examined the quality of working life.

"We looked at the period before the recession and 2012 and viewed the impact on hours, job insecurity, workload, changes in management style etc.," explained Professor Cooper, a Distinguished Professor of Organisational Psychology and Health at Lancaster University Management School.

"One of the most interesting findings to come out of this is that we now have a much more abrasive, bureaucratic and autocratic management style  as a result of this recession, which is disappointing given this is supposed to be the HR era of engagement!"

The article, which also offers many solutions, was one of hundreds of topical articles submitted by academic researchers affiliated to leading UK business schools. The articles were rated online by CMI members for their usefulness to managers. The five highest ranking articles were then scrutinised by the CMI's Academic Advisory Council, a committee of leading academics across the UK, and an overall winner selected.