Lord Liddle appointed Pro Chancellor of Lancaster University
06/11/2013 00:00:00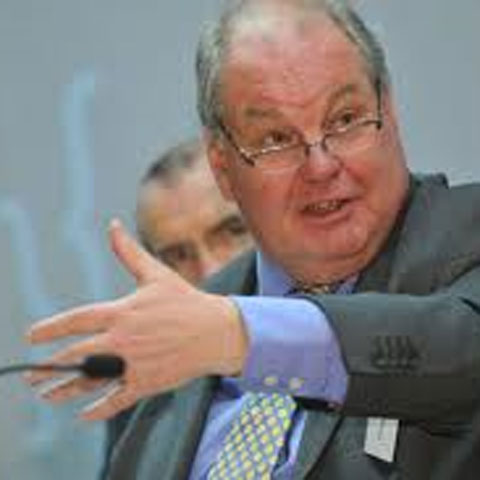 ​Lancaster University is pleased to announce that Roger Liddle has been appointed Pro Chancellor for five years from 1 August 2013.

Roger Liddle, Lord Liddle of Carlisle, will take over from Bryan Gray who retires from the post after ten years of service.

The Pro Chancellor is the chair of the University's governing body, the Council, providing it with leadership and as chair, he is ultimately responsible to the stakeholders for the effectiveness of Council. This is a key role in the University, and this appointment is being made at an exciting time, as the University looks forward to its 50th anniversary and begins the implementation of its new Strategy.

Lord Liddle, who lives in Cumbria, is an active Labour peer, and has been a member of the House of Lords since June 2010, where he is the opposition front bench spokesperson on Europe speaking regularly on wide range of topics including the economy, university policy and the regions.

He is currently chair of Policy Network, an international think tank focused on the economic and social challenges facing progressive politics, especially in Europe.

He has been a Director of the University of Cumbria since 2009 and previously was a member of the cabinet of the EU Trade Commissioner, Rt Hon Peter Mandelson and Special Adviser to the Prime Minister, Rt Hon Tony Blair, on Europe from 1997. He was also responsible for advising Lord Mandelson on developing a wide range of public policies to promote economic growth in the UK in the aftermath of the global economic crisis.

Promoting key economic priorities for Cumbria, Lord Liddle was chair of Cumbria Vision (2007-10) bringing together North West Development Agency, local authorities and private sector, responsible for economic strategy and development in Cumbria, and steering £30M per annum public investment in economic regeneration.

He commented: "I am thrilled to be taking on this role. Universities have been one of the most notable British success stories since the great expansion that began in the 1960s: as part of that wave of expansion, Lancaster has proved an outstanding success both in research and the quality of its student experience.

"It will be a privilege to play a part in sustaining Lancaster's record of excellence and dynamism, as a key player in, and contributor to, the North West and a potentially world class academic institution".