Local people design their own public space
09/20/2012 00:00:00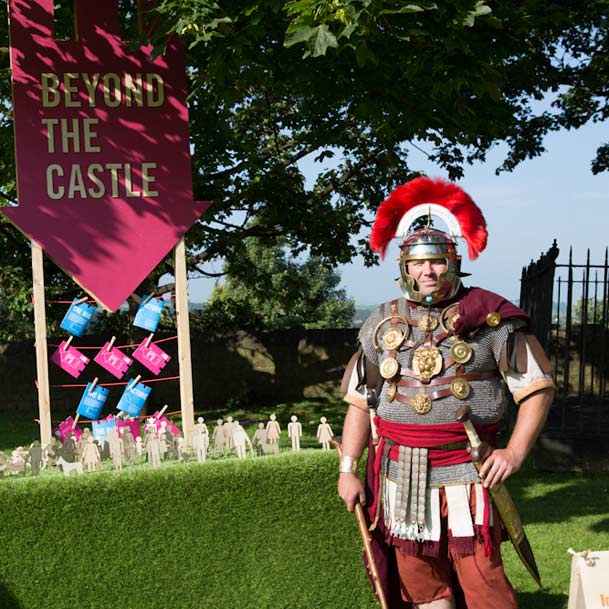 ​
Researchers at ImaginationLancaster are helping local people to get involved in shaping the future of part of the historic city centre.
Hundreds of people have so far taken part in the Beyond the Castle project which aims to create a high-quality public space around Lancaster's historic castle and priory, including Vicarage Field, the Roman fort, cycling path and Quay Meadows.
They have been asked to contribute their ideas which have so far involved playgrounds and picnic areas, wildflower meadows, a zoo, walking trail, amphitheatre and even a chair lift.
Dr Leon Cruickshank of ImaginationLancaster is the UK project leader of Beyond the Castle.

 He said: "We want this to be exciting and fun and we are open to any suggestion.
It's not design by committee, it's not a consultation but a genuine co-design. We want people to get creative and think how the area between the train station and the Maritime museum could be improved."
So far there have been co-design events in Market Square and outside the Priory, including a new storytelling approach to co-design.
"We wanted people to be creative so we asked them to tell stories. We invited them to come up with a character like a teacher or their mum and see the site from their perspective. We also asked them to go back in time with a Roman centurion to see how best to bring the site to life for future generations."
The next event will look at improving access and moving around the site and ideas for temporary and permanent structures in the area. This will be on 22 September from 2pm to 8pm on Priory Green and at the Storey.
Together with the team of designers and volunteers, people will have the chance to contribute to a set of ideas and proposals which will be presented to Lancaster City Council in November following a public exhibition.
 
Beyond the Castle is part of the PROUD EU INTERREG project led by Lancaster University and developed in close collaboration with Lancaster City Council and Lancashire County Council.