Lancaster through to second round of University Challenge
11/06/2012 00:00:00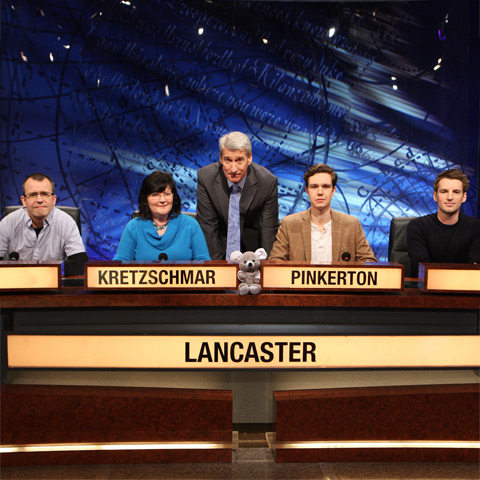 ​Lancaster's University Challenge team has made it through to the second round of the current series of the BBC2 academic quiz show after beating opponents Lincoln College, Oxford.
At the gong, Lincoln College, Oxford had 120 points and Lancaster University had 165.
Three of the Lancaster team are from the Lancaster Environment Centre; Iain Dickson (MSc Ecology & the Environment), Ann Kretzschmar (PhD Environmental Science) and Alan Webster (MSc Resource & Environmental Management).
They all made it through the selection process and auditions to make the Lancaster team, along with team captain George Pinkerton, an undergraduate History, Philosophy and Politics student. 

They are pictured here with University Challenge host Jeremy Paxman (image courtesy of ITV).