Lancaster takes part in Antarctic lake mission
10/12/2011 00:00:00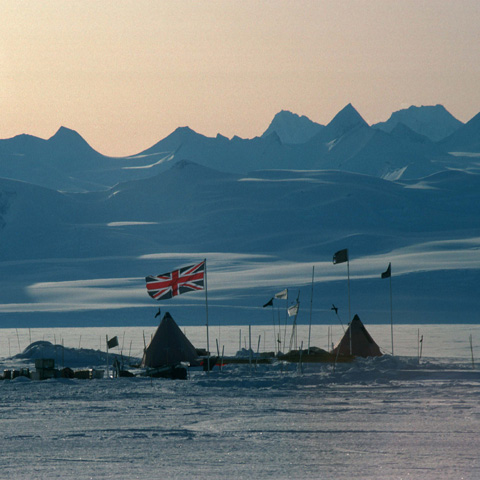 ​Lancaster University is contributing to a pioneering British expedition seeking life in a lake 3km under the Antarctic ice.
Professor Barbara Maher of Lancaster University's Environment Centre will analyse sediment samples taken from Lake Ellsworth, which has been sealed beneath the ice for at least 125,000 years.
The £7m Natural Environment Research Council - funded project brings together 33 scientists from eight universities, the British Antarctic Survey and the National Oceanography Centre in a team which hopes to be the first to sample a sub-glacial Antarctic lake.
The project will test the limits of UK engineering and scientific knowledge as researchers race against the clock to drive an ice-melting drill through kilometres of ice to reach the pitch black lake below.
Their task is doubly difficult as they have to ensure the equipment is completely sterile and does not contaminate the pristine environment.
An engineering team, along with 70 tonnes of equipment, will leave the UK for the Antarctic this week.
Once on site the Edinburgh University-led team hopes to drill through the ice to obtain previously unseen samples of the lake water itself and examples of sediment from the lake bed in search of signs of life and clues to changes in the environment over the past million years.
Once these sediment cores are collected, one of Professor Maher's key roles will be to try to identify the age of the sediments, and where they came from, from their magnetic properties.
She said: "Reading the sediment taken from a lake bed is rather like leafing back through the pages of a book. Each layer takes us further back in time and holds important clues as to what was happening at that point in time. These samples are incredibly special as they date back tens of thousands if not millions of years and hold secrets about the ancient history of oceans and ice sheets as well as clues to the future of our planet.
"These lake-floor sediments hold information about the past environment and glacial history of the West Antarctic Ice Sheet. Our magnetic analysis can determine the date of the last decay of the ice sheet - critical for assessing its present-day stability and the likely consequences for future sea-level rise as our climate continues to warm."