Lancaster students scoop employment awards
06/24/2011 00:00:00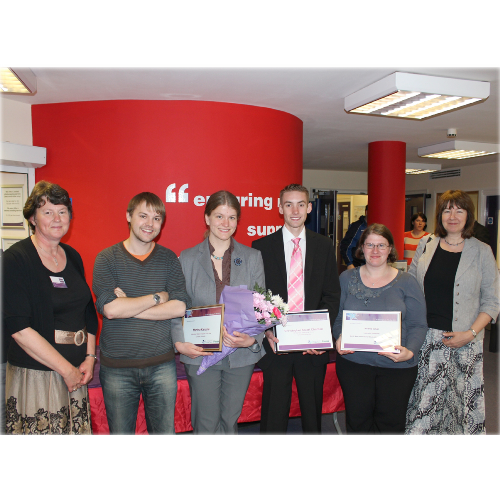 ​Two Lancaster University students have received Student Employee of the Year awards for their part time work outside of their studies.

The awards run by the National Association of Student Employment Services (NASES) and promoted by the Lancaster University Students' Union JobShop aims to recognise and promote the commitment students have to employment.

Two Lancaster students were nominated by their employers and went on to win the North West regional titles.

Christopher Stuart Charlton was awarded Off Campus Student Employee of the Year in the NW.  The Lancaster restaurant where Christopher works, Quite Simply French, said that as an employee Christopher had a very positive impact on the business by increasing revenue and brought a greater sense of cohesion to the restaurant floor staff.

The second regional winner was Andrea Jokan, who was awarded On Campus International Student Employee of the Year. The UK Student Recruitment Office said that Andrea, originally from Hungary, had brought some fantastic ideas to engage and motivate young learners about Higher Education.

Congratulations also goes to Martina Kancyte, who was awarded the On Campus Student Employee of the Year and the Institutional Winner for Lancaster. She was nominated by Research and Enterprise Services for her hard work in assisting the day-to-day operations of their knowledge exchange projects.