Lancaster professor joins board of NHS Trust
01/23/2012 00:00:00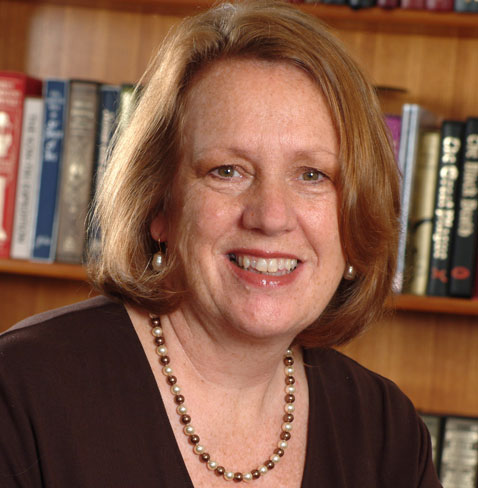 The University Hospitals of Morecambe Bay NHS Foundation Trust (UHMBT) has strengthened its Trust Board with the appointment of a new Non Executive Director from Lancaster University's Faculty of Health and Medicine.

Professor Anne Garden, who lives in Arnside, brings with her a wealth of clinical expertise and insight from a career spanning nearly 40 years in the health service and higher education.

Currently Head of Lancaster Medical School in the Faculty of Health and Medicine at Lancaster University, Professor Garden continues her clinical work in paediatric and adolescent gynaecology at the Royal Lancaster Infirmary. She also carries out clinical duties at Furness General Hospital.

Professor Garden, said: "These are challenging times for the Trust but I am committed to doing what I can to help set the Trust on a strong footing and strengthen its links with the Faculty of Health and Medicine at Lancaster University so that together, we can develop quality health services for this area."

Ian Tomlinson, Acting  Chair, UHMBT, said: "We very much welcome Anne's arrival to the Trust Board. This is a challenging period of consolidation and rebuilding for the Trust and an exciting time for her to join our board and get involved.

"Anne's expertise and knowledge will be invaluable in helping us to improve our services, not only in her areas of specialty but across all disciplines. We look forward to tapping into her wide ranging experience and welcome her unstinting support in attaining the highest possible standards of patient care."

One of Professor Garden's main areas of expertise is Quality Assurance in Medical Education, having served as a Quality Assurance Agency Subject Specialist Reviewer for Medicine from 1998 to 2001.

She is now one of the Team Leaders for the General Medical Council's Quality Improvement Framework and a member of Council of the newly formed Academy of Medical Educators.

Professor Garden arrived at Lancaster University as Director of the Centre for Medical Education in April 2006, having previously been Head of the School of Medical Education at the University of Liverpool.

Having graduated from the University of Aberdeen in 1973 and house jobs in Aberdeen and Stornoway, she settled on a career in Obstetrics and Gynaecology, gaining Member of the Royal College of Obstetrics and Gynaecology (RCOG) in 1979 and Fellow of the RCOG in 1992. She worked in Cape Town, South Africa and Toronto, Canada, before taking up a post as Senior Lecturer in Obstetrics and Gynaecology in Liverpool in 1987.

Whilst in Liverpool, Professor Garden developed an interest in paediatric and adolescent gynaecology, setting up a service for the sub-specialty based at Alder Hey Children's Hospital. She has written two books on the subject. Her interest in Medical Education began in 1996, and her appointment as Director of Medical Studies at Liverpool in 2001 culminated in the successful bid for a Centre for Excellence for Learning and Teaching for Developing Professionalism.