Lancaster professor appointed to Board of UKNC
08/02/2011 00:00:00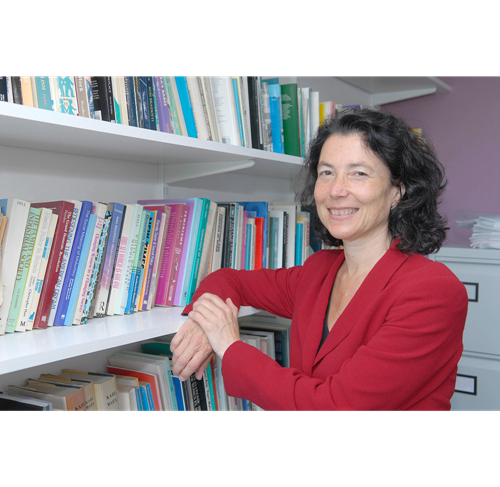 ​Professor Sylvia Walby, UNESCO Chair in Gender Research and Distinguished Professor of Sociology at
Lancaster University has been appointed to the Board of The UK National Commission (UKNC) for UNESCO.
Professor Walby joins the team, following an announcement by Minister of State for International Development, Alan Duncan on August 2nd.

Professor Walby was awarded an OBE for services to equal opportunities and diversity, is an Academician of the Academy of Social Sciences and a Fellow of the Royal Society of Arts. She has advised UNESCO, UNDP, UNDAW and UNECE on gender equality issues, especially gender-based violence against
women. Recent publications include The Future of Feminism (Polity July 2011) and Globalization and Inequalities:
Complexity and Contested Modernities (Sage 2009).

Professor Walby said: "While UNESCO is well known for the protection and promotion of 'World Heritage Sites', it also makes important contributions to global development through its work on education, science and culture. 

"My contribution to the UK National Commission will include the portfolio of the social and human sciences, including the new priority given to gender equality."

The other Board members approved by the Minister are: Mr Gary Brace, Professor Tariq Durrani and Dr Beth Taylor. Professor Morgan has been re-appointed to chair the Board, together with deputy Chairs Sue Davies and Tim Williams.

The new Board of seven members reflects all aspects of competence in relation to UNESCO's
mandate and the nations of the United Kingdom. One of its first actions will be to engage the new Board members and the National Commission
network in policy development aimed at supporting UNESCO reform.

UKNC is funded by the DfID, which manages HMG's relationship with UNESCO, with
input from other ministries and the devolved administrations. UKNC is a key part of this team that
works on behalf of the United Kingdom as a whole.

It is intended that progress towards these common objectives will be made by the time UNESCO
holds its biennial General Conference in October and November this year.