Lancaster University working across Europe to tackle child abuse
10/04/2011 00:00:00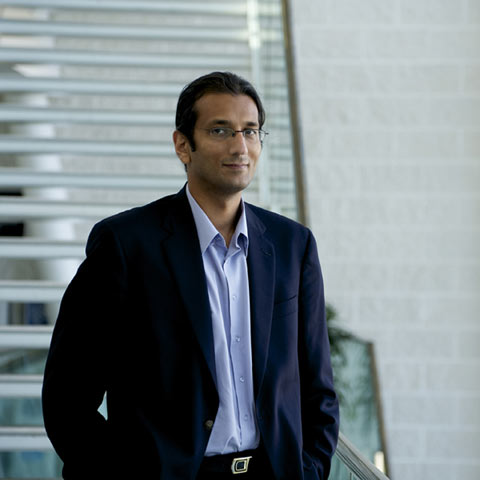 A team led by Lancaster University is developing tools to help EU law enforcement identify criminals who make and share child abuse media across the Internet.
The two year project, funded by European Commission Safer Internet Programme, brings together researchers, police and child protection experts across the EU to develop new software capable of identifying new material or previously unknown child abuse files on peer-to-peer (P2P) networks.
People who share new videos or photographs of child abuse are more likely to be hands-on abusers or close to the abuser.
Identifying these individuals is important if the police are to successfully identify active abusers or witnesses to abuse in order to identify and protect the victim.
The iCOP project aims to develop a forensics software toolkit which will scan and identify new or previously unknown images and videos, giving law enforcement the best possible chance of tracking the originator of the material, protecting children from further harm and securing conviction.
Because the software tool aims to identify new material as quickly as possible it could help take more images out of circulation of P2P networks before they have had chance to spread.
The project has been welcomed by senior figures in INTERPOL, the world's largest international police organization, who said anything that anything that makes the work of identifying victims and criminals easier will result in less children being abused and the capture of those perpetrating the abuse.
P2P networks which enable quick and easy online file sharing have become a major hub of paedophile activity.
Many thousands of new files appear on P2P networks every day – many of them innocent - and EU law enforcement agencies do not have the resources to tackle them all.
Law enforcement agencies actively scan the internet for known child abuse media but the only way to identify new material is through time consuming manual analysis. 
The new forensic software developed by the iCOP team will help investigators in a number of ways including:

• Intelligent network traffic and automatic image and video analysis to identify unknown and new child abuse media on a P2P network.
• Integrating these solutions with existing P2P monitoring tools used by law enforcement agencies so that targeted media can be efficiently assessed for child abuse content.
• Building behavioural user profiles that can help provide clues to a distributor's identity.

iCOP brings together international experts on online child safety technologies from Lancaster University (UK), Catholic University of Louvain (Belgium), University College Cork (Ireland) and The German Research Centre for Artificial Intelligence (Germany). The research team will work alongside law enforcement from across the EU including: German Police, Belgian Police, Lancashire Constabulary in the UK and Interpol.
The project's advisory body will also include experts on child welfare.
Project lead, Professor Awais Rashid of Lancaster University, said: "Often a priority for law enforcement is to identify where child abuse is still occurring and an indicator for this can be when previously unknown child abuse media starts being distributed.
"However, current systems are not able to automatically identify unknown media and single it out for special attention.
"This new project brings together a unique combination of police and academic experts from across Europe to develop a new generation of technical solutions to support law enforcement in the 21 Century. It brings a truly European dimension to tackling the originators of child abuse media on peer-to-peer networks."
A spokesman from INTERPOL said: "The internet facilitated resurgence of criminal offending surrounding the possession and distribution of child abuse material (child pornography) poses great difficulties for society in general but for law enforcement in particular.  Offenders, facilitated by the internet, swap, trade and sell this material online, across borders and with apparent impunity.  Global efforts are in place but are a huge drain on resources and this is further complicated by weak law and the lack of International instruments and procedures.
"This increase in online trade most likely encourages the actual abuse of children, with new victims being found online every day.  Each of these victims, most often from within the family circle of the abuser, is a victim of child sexual abuse and the appearance of the photos and movies online represents an opportunity to disclose on behalf of the child.  The work being done within law enforcement and some NGOs to identify these children is in place but we need all the help we can get.  The sheer volume of work involved easily overwhelms the resources allocated.
"INTERPOL welcomes a project such as this one, not least because it represents the application of academic rigor and enquiry to the area but also because it consists of the development of tools to assist in the identification of victims and criminals.  Anything that makes the work easier will result in less children being abused and the capture of those carrying out that abuse both directly and indirectly."