Investment in postgraduate science training
03/23/2012 00:00:00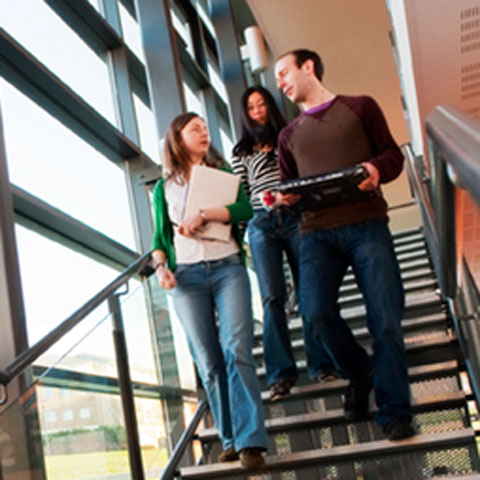 ​Lancaster University is to share in the UK's highest ever investment in postgraduate science training announced by the Minister for Universities and Science David Willetts.

The award of £83m for a total of 42 universities comes from the Engineering and Physical Sciences Research Council (EPSRC) through its annual Doctoral Training Grants (DTGs).

David Willetts announced the award at the Cambridge Science Festival in March.

He said: "Quality in postgraduate training is paramount. Doctoral Training Grants are a key investment for creating the visionary thinkers and inspirational leaders of tomorrow, leaders who can build the cross-disciplinary teams necessary to deliver long-term impact for the health, prosperity and sustainability of the UK."

Lancaster University's Doctoral Training Centres in science currently include:

• the North West Nanoscience Doctoral Training Centre NOWNano, in partnership with Manchester University, which offers a broad interdisciplinary PhD programme. The Lancaster site offers research projects in theoretical nanoscience, materials and condensed matter theory in general, computational, and device-modelling projects.

• HighWire which brings together world-class expertise in computing, design and management to enable researchers to work in cross-disciplinary teams to address the challenges and opportunities arising from the digital economy, together with industry partners.

• The Statistics and Operational Research Doctoral Training Centre (STOR-I DTC) which aims to develop a new generation of researchers capable of making a real impact in both the academic and industrial fields.

Professor Geraint Johnes, Dean of Graduate Studies at Lancaster University, said: "Lancaster's Doctoral Training Centres provide a world class environment in which postgraduates can develop their skills while working with leading scientists to produce research that has a substantial impact on the quality of people's lives.

"The funding for Doctoral Training Grants ensures that Lancaster will continue to make a significant contribution to the UK's research base in the areas of nanoscience, the digital economy, and statistics and operational research."
The flexibility of the DTG mechanism allows universities to leverage funds, for example from industry, and potentially support higher numbers of students.

Universities will be able to take advantage of the enhanced flexibility of the DTG scheme to offer Doctoral Prizes to EPSRC-supported students so they can maximise the impact of their PhD.  These prizes will also help to improve retention of the very best students in research careers.

This year EPSRC has invested an additional £5 million to help universities offer these awards as part of their doctoral support.