Lancaster University shares in £1.8m for research into food security
01/25/2012 00:00:00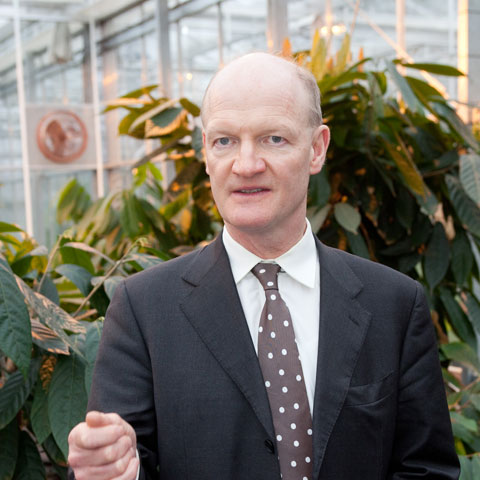 ​Lancaster University and four other institutions have been awarded approximately £1.8m for research into food security as part of a new Doctoral Training Partnership (DTP) scheme.

The DTP is one of 14 across the UK announced by the Universities and Science Minister David Willetts as part of a £67m package of investment funded by the Biotechnology and Biological Sciences Research Council.

Mr Willetts said: "This £67 million investment in postgraduate training is excellent news for students, research organisations, industry and the UK as a whole. The brightest and best students will be finding solutions to some of the biggest challenges facing us all, from food security through to renewable energy."

Lancaster is a member of a consortium led by the University of Reading and including the Universities of Southampton, Surrey and Britain's largest (and oldest) agricultural research  institute, Rothamsted Research.

The £1.8m will fund 18 PhD students who will address the challenges of feeding the world's population in a healthy and sustainable way.

The DTP funding allows institutions to recruit the best students and secure additional funding from other sources, such as industry or charities to increase the impact of public investment. Lancaster University and partners are matching the BBSRC investment from their own budgets to increase the number of PhD students that will be trained under the programme.

Bill Davies CBE, Distinguished Professor of Plant Biology at the Lancaster Environment Centre said : "We are delighted that Lancaster's Food Security programme has been supported by the award of a BBSRC Doctoral Training Partnership. Our DTP offers training and research in a range of disciplines which are key to an increase in the availability of safe and nutritious food. We hope that students joining the programme can go on to contribute effectively in areas which can positively impact the health and well-being of large numbers of people.

"We have had good support from industry collaborators in this programme and this will enable us to increase the number of studentships on offer."

Professor Davies is a world leader in his field and in 2009, work by his laboratory won Lancaster University a Queen's Anniversary Prize for Higher and Further Education. The prize was for the development of water saving techniques for agriculture which have helped farmers in some of the driest regions of the world.