Lancaster University research projects celebrated as Big Ideas for the Future
06/16/2011 00:00:00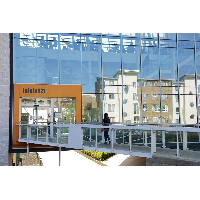 Research selected for leading national report 

Lancaster University's groundbreaking work on keeping children safe online and protecting the internet from attack, have been chosen as two of the most important research projects taking place in universities today.

The Big Ideas for the Future report, jointly published by Research Councils UK (RCUK) and Universities UK today (June 16) , pulls together the leading research projects currently taking place across UK universities.

Research from all fields, including science, social sciences, engineering, the arts and the humanities, were eligible to be included and Lancaster University's projects were selected for inclusion from hundreds of submissions. The report is narrated and backed by high-profile figures such as Professor Lord Robert Winston, Dr Alice Roberts and Professor Iain Stewart.

The two projects are:

• Work led by Professor Awais Rashid at Lancaster University to develop new language analysis technologies to identify active paedophiles across online communities. Researchers working on project Isis have been developing a tool which can work out a person's age and gender using language analysis techniques. They hope it will eventually be used to help police and law enforcement agencies spot when an adult in a chartroom is masquerading as a child as part of the victim "grooming" process. Their sophisticated tools can also quickly analyse large volumes of web chat text taken from online conversations freeing up police time and potentially speeding up investigations.

• Research led by Professor David Hutchison to develop ResiliNets, a new set of algorithms, mechanisms, and measures that will help the Internet to protect itself in the face of natural disasters, human errors, and attacks. Individuals, businesses, governments, and society are increasingly dependent on the Internet and are adversely affected when its service is disrupted. ResiliNets aims to allow the Internet to detect when defences have been penetrated, take appropriate remedial action and continue to deliver services to users, and eventually resume normal operation.  This research is a joint initiative with visiting Professor James Sterbenz and his team at the University of Kansas.

Professor Rick Rylance, Chair Elect of RCUK said of Big Ideas for the Future: "Research has an impact on all our lives. Whether it is a breakthrough in experimental science, or an invention that makes new things possible, or a project that leads us to understand better the strengths and weaknesses of our society, research is the key to the UK's growth, prosperity and wellbeing. Big Ideas for the Future showcases just some of the excellent research being carried out in UK universities that achieves these aims. It is vital we continue to support the talented individuals whose work makes a real difference."

Nicola Dandridge, Chief Executive of Universities UK, said: "The research that has taken place at UK universities has helped to change the world and the way we live, whether that's discovering DNA, inventing the world's first computer or finding cures for life-threatening illnesses. It is great to see this tradition of world-leading innovation continue and get an insight into the many inspiring and potentially-life changing projects currently being developed by our universities. I would like to congratulate Lancaster University on their inclusion in the Big Ideas for the Future report, and wish them the best of luck with their research."

The publication of the report forms part of the second annual Universities Week, which takes place from 13-19 June 2011, and aims to increase public awareness of the wide and varied role of the UK's universities.  Universities Week looks at the many different ways in which universities affect all of our lives — from supporting the economy, to working within local communities, to looking at how their research programmes could change our futures. Hundreds of events will be taking place around the country open to members of the public, as well as high-profile media coverage and activity across social media networks.

To download a full version of the report, please visit http://www.rcuk.ac.uk/bigideas. For more information on Universities Week, visit www.universitiesweek.org.uk and to show your support, join us on Facebook at www.facebook.com/ukuniversities.
​