Lancaster University poet shortlisted for the T S Eliot Prize for Poetry 2012
10/24/2012 00:00:00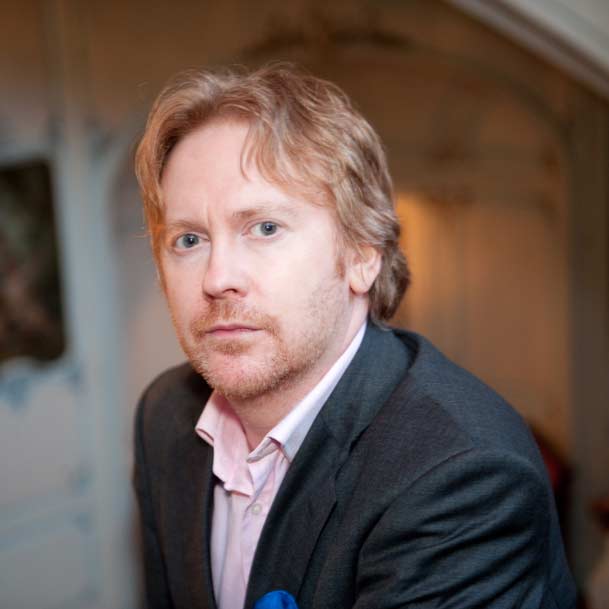 ​A book called 'The Dark Film' by Lancaster University poet Professor Paul Farley has been shortlisted for the T S Eliot Prize for Poetry 2012.

Judges Carol Ann Duffy (Chair), Michael Longley and David Morley have chosen the shortlist of ten from the record number of 131 books submitted by publishers.

Described as 'the prize most poets want to win' by Sir Andrew Motion, a previous Poet Laureate, it is awarded to the author of the best new collection of poetry published in the UK and Ireland each year.

The winner of the 2012 Prize will be announced at the Award Ceremony on Monday 14 January 2013

Chair Carol Ann Duffy said:

'In a year which saw a record number of submissions, my fellow judges and I are delighted with a shortlist which sparkles with energy, passion and freshness and which demonstrates the range and variety of poetry being published in the UK."                        

Paul Farley is Professor of Poetry at Lancaster University. He won the Arvon Poetry Competition in 1996 and his first collection of poetry, The Boy from the Chemist is Here to See You (1998), won the Forward Prize for Best First Collection.  The Ice Age (2002) was shortlisted for the T S Eliot Prize and won the Whitbread Poetry Award in 2003. In 2004, he was named as one of the Poetry Book Society's 'Next Generation' poets. Further collections are Tramp in Flames (2006) and The Atlantic Tunnel: Selected Poems (2010).  He is also a broadcaster, and several of his plays have been produced for BBC Radio. Field Recordings: BBC Poems 1998-2008 (2009) was shortlisted for the 2010 Ted Hughes Award for New Work in Poetry. His book of non-fiction, Edgelands: Journeys into England's True Wilderness (2011), written with Michael Symmons Roberts, won the 2009 Jerwood Prize for Non-Fiction and the 2012 Foyles Best Book of Ideas.

The director Danny Boyle has said that Professor Paul Farley's poem 'The Queen' from 'The Dark Film'  inspired the famous James Bond sequence of the Olympics opening ceremony.