Lancaster University awarded Cyber Security Centre of Excellence status
04/02/2012 00:00:00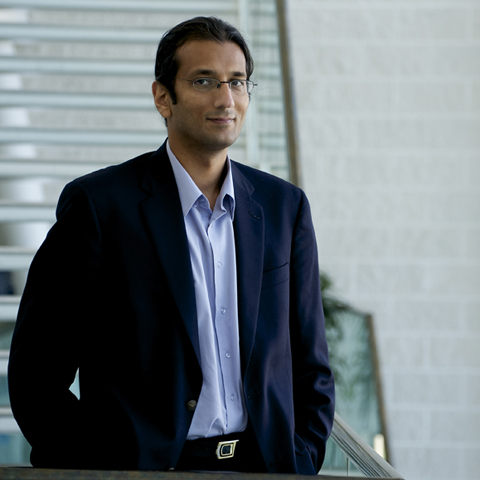 Lancaster University researchers who have been tackling online crime from hacking to child grooming on the net have been recognised by Government as one of an elite group of eight new academic centres of excellence in cyber security research in the UK.
The only one in the north of England and Scotland, the new Lancaster University Academic Centre of Excellence in Cyber Security Research brings together internationally-recognised researchers from diverse disciplines to address key issues threatening our security online.
From threats to national security to internet hacking, cyber security affects almost every one of us. Lancaster University has been working in this field for nearly a decade, forging a global reputation for its research which combines traditional network security expertise and data analysis with new approaches to linguistic analysis and knowledge of human behaviour patterns informed by psychological research.
Funded by the Research Councils' Global Uncertainties Programme (RCUK), GCHQ and the Department for Business Innovation and Skills (BIS), the Academic Centre of Excellence in Cyber Security Research at Lancaster will develop research to tackle emerging cyber security threats while providing a platform for government and business to interact more effectively with leading-edge university cyber security research.
The Centres of Excellence will benefit the UK by: enhancing the UK's cyber knowledge base through original research; providing top quality graduates in the field of cyber security; supporting GCHQ's cyber defence mission; driving up the level of innovation.
The Centres of Excellence will help make the UK government, business and consumers more resilient to cyber attack by extending knowledge and enhancing skills in cyber security.
Spanning the school of Computing and Communications, the Department of Psychology and the University Centre for Computer Corpus Research on Language, Lancaster's cyber security researchers are undertaking work which includes:
• Developing sophisticated language analysis tools to detect the techniques used by paedophiles in internet chat rooms to groom children
• An analysis of a database of literature endorsing violent extremism in order to better understand the kinds of persuasive techniques recruiters use to influence vulnerable communities
• An influential study about emerging threats to the future internet
• Developing a network of wireless sensors to protect high security buildings from attack
• Developing mechanisms to protect the internet from cyber threats and tools which enable the network to repair itself and adapt to challenges
Universities and Science Minister David Willetts said: "Britain has one of the largest online economies in the world and a growing cyber security sector. Supporting universities to carry out more research and training skilled graduates to work in the cyber-security industry will help build further confidence in doing business online.
"There was strong competition among universities to be selected as a Centre of Excellence in cyber security research and I congratulate those who have been successful."
Minister for Cyber Security Francis Maude said: "We want to make the UK one of the most secure places in the world to do business, by investing in the best expertise to keep pace with technological change. That is why promoting academic excellence is at the heart of the Government's Cyber Security Strategy. These first eight Centres will play a vital role in boosting research, expanding our cyber skills base and fostering innovation in the field."
Professor Awais Rashid who will lead the Lancaster centre said: "Cyber Security is one of the biggest challenges facing modern society. The costs of cyber attacks against businesses can run into billions and the emotional impact on individuals targeted by such attacks is immeasurable. Our cyber security research has always been driven by the pressing need to tackle these issues by harnessing advances in technology and sharing expertise across subject areas.
"Our research on protecting networking infrastructures and detecting attacks against businesses is critical to the health of the UK economy, while our work on detecting criminal vocabulary and tactics in online social networks helps protect individuals - especially vulnerable user groups such as children and young people.
"Being recognised as a centre of excellence will enable us to further enhance this research capacity and develop new techniques that tackle the constantly changing threats in cyber space, ultimately making the modern digital world a safer place."
Lancaster University's Vice Chancellor Professor Mark E. Smith said: "Lancaster University has a strong history of multi-disciplinary research in cyber security that has already delivered results which have the potential to make a difference in our day to day lives. We are delighted that the truly innovative work that has come out of Lancaster University has been recognised in this way confirming that it is internationally excellent through this nationwide process."
The eight Universities chosen as Centres of Excellence in Cyber Security Research are: University of Bristol; Imperial College London; Lancaster University; University of Oxford; Queen's University Belfast; Royal Holloway, University of London; University of Southampton; University College London.