Lancaster University's new Vice Chancellor
02/09/2012 00:00:00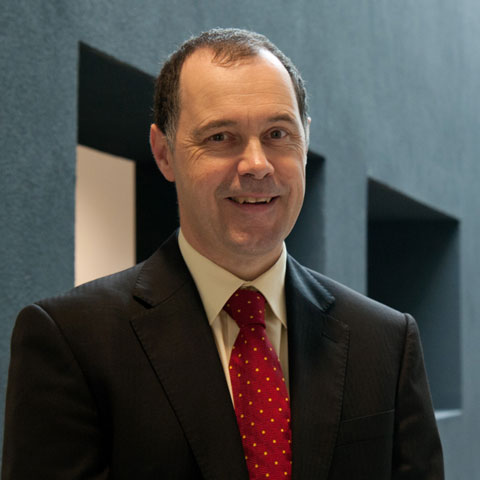 Professor Mark E. Smith the new Vice Chancellor at Lancaster University doesn't have a crystal ball, but one thing he knows for sure; the Higher Education sector has entered a period of rapid change and his number one challenge will be to steer Lancaster through those changes while maintaining its reputation in the UK and overseas.
"Where Lancaster will be in the next ten years is difficult to predict," he said. "If you had asked people five years ago where the Higher Education sector would be today their predictions would likely not be correct. One thing is clear, that the degree of change we are experiencing now will continue and we must prepare for it."
As part of those preparations the University has recently announced it is considering its strategic options on a ten year timescale including the case for closer collaboration with Liverpool University and Professor Smith said he was looking forward to hearing people's views on the proposals and engaging in the debate.
The sixth Vice Chancellor since the University was established in 1964, he was drawn to the role because of Lancaster's profile and its reputation for excellence in both teaching and research. Professor Smith has been starting out by getting to know the staff who have propelled Lancaster's success.  
"Lancaster has been doing a lot of things really well and in my first weeks I have been trying to get at what the essence of that success is. All universities are different in their ethos and one of the first things that I've seen emerging very clearly here is the attitude staff have towards the institution, wanting to go the extra mile and help each other, that atmosphere of cooperation and support is a clear characteristic of Lancaster and it is reflected in the success of the University."
"Students with a Lancaster degree should be very proud. Employers are aware that Lancaster degrees have a very good standing in their field but increasingly it's not only about the content of the degree. Students in Lancaster benefit from the broader educational benefits of being educated in a multicultural institution and all the advantages that brings. In the UK university sector there are not many that have the distinction of being really excellent for both teaching and research but Lancaster University is one of them. It's a university I'm proud to be associated with."
Originally a natural scientist with a research background in materials physics, Professor Smith has worked in industry in Germany and with CSIRO in Australia before becoming Pro Vice-Chancellor for Research at Warwick in 2007, and subsequently Deputy Vice-Chancellor at the same University.
His time in industry had a profound effect on his outlook. "It taught me to think differently in two very specific ways," he said. "It's not until you have worked outside of academia that you quite understand the differences between those two worlds and that experience has helped me enormously throughout my career. I enjoyed that time very much but it also made me realise what a privilege it is to be an academic, that we are really lucky to be able to undertake such a job. That's something that I think we sometimes forget."
Maintaining Lancaster's international presence should not come as the expense of its regional importance. Professor Smith knows that the University has a direct impact on the local economy both as an employer and as a magnet for talent and ideas, stimulating the economy and generating jobs of the kind that well educated, highly skilled graduates want when they leave.
He said: "Universities of Lancaster's quality and type should be playing on the world stage. It is important and necessary. However, we are also an important player in the region and we must never lose sight of that. One of the things I'm most looking forward to here is developing relationships with the local community."