Lancaster Teaching Award
04/25/2012 00:00:00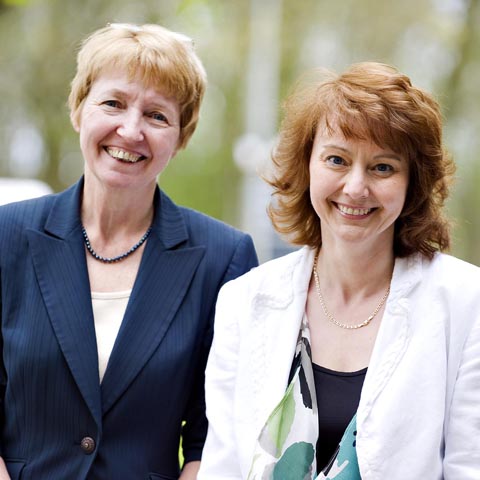 ​Two lecturers have both won Lancaster Teaching Awards nominated by students.

Dr Christine Shirras from the Division of Biomedical and Life Sciences and Dr Catherine Fritz from the Department of Educational Research were chosen from a total of 34 by a panel of Lancaster University and LUSU representatives.

The nominations described how the teachers communicated their subject and inspired the students to do well.

One student said that Dr Shirras: "..has engaged me in all the subjects she has taught by taking a bright and hands-on approach in her teaching style. She is incredibly friendly and very approachable and explains things in very clear terms."

Another said that Dr Shirras' lectures were "entertaining and informative at the same time, making it really easy to learn otherwise difficult topics. She is approachable and always there to help and answer questions".

Dr Shirras said: "I am absolutely delighted to have been given this award. It means a great deal to me to have been nominated by the students themselves and I am so glad that my teaching techniques have proved effective in engaging and inspiring them."

Dr Fritz was also praised for inspiring her students who said: "We all want to learn from Catherine because she is an amazingly talented orator who knows how to explain anything in a way we will all understand and never fails to find time for anyone who needs help."

Another student said that: "She really engages with the class and you can tell she is invested in us as she really wants us to succeed. She puts a massive amount of effort into the lectures and gives us endless references and presentations so that we have something to refer to when we are stuck. She really tries to tailor the module to our needs so that we learn it better and this is why she is one of the best teachers I've ever had, she is truly invested and it makes me want to do a lot better."

Dr Fritz said she was honoured to have been chosen.

"We are lucky to have such excellent students - because teaching and learning are collaborative processes – so success in teaching can only occur when the students bring and apply their energies to the process."

Professor Amanda Chetwynd, Pro-Vice-Chancellor for Colleges and the Student Experience said the awards gave students the chance to highlight their excellent lecturers.
"We were pleased to receive so many impressive nominations and by the detailed and complimentary comments from students who feel that the teaching at Lancaster is of a very high standard."

Other staff highly commended by the awards panel included Caroline Elliott, Agata Fijalkowski, Charlie Gere, Aristotle Kallis and Tony McEnery.

The awards ceremony will form part of this year's bachelor degree ceremonies which take place from 17-20 July.