Lancaster Scientists launch new Research and Innovation Centre in China
07/11/2012 00:00:00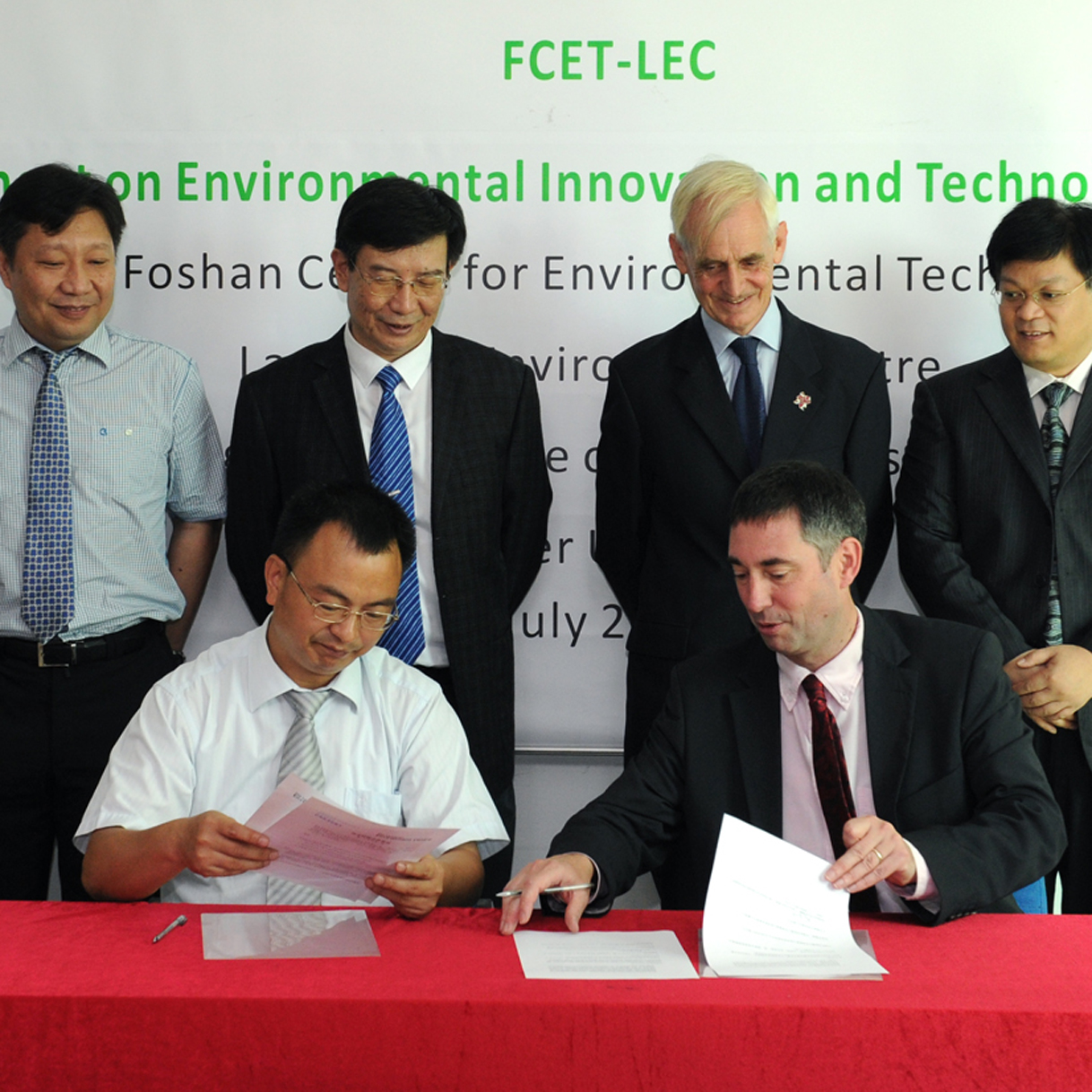 ​Scientists from Lancaster and China have launched a new international research and innovation centre for the environment.

Researchers from the Lancaster Environment Centre (LEC) went to Guangzhou to launch a new International Research and Innovation Centre for the Environment (IRICE) in partnership with the Chinese Academy of Sciences Guangzhou Institute of Geochemistry (GIG) and Xiamen Institute of Urban Environment (IUE).

The initiative follows an earlier signing of a memorandum of understanding between Lancaster University and the Chinese Academy of Sciences and has been endorsed and supported by the UK Foreign and Commonwealth Office (FCO). British Consul-General Mr Alistair Morgan gave his support at the opening ceremony.

Professor Alan Jenkins (Centre for Ecology and Hydrology, CEH), Ms Philomena Chen (Head of Asia Pacific Development, UKTI), Dr Ben Herbert (Stopford Energy and Environment) and Mr Ian Bernard (British Water) joined the launch and added their support for the new initiative.

The new UK-China Centre will develop both research and business partnerships with a focus on solutions for environmental and human health protection.

The platform will act as focus for innovation and will create opportunities for UK business growth specifically in relation to environmental technologies across soil, air and water resources protection.

LEC staff (Dr Ruth Alcock, Dr Greg Holland, Dr Hong Li, Dr Carly Stevens, Dr Andy Sweetman, Dr Saskia Vermelyen and Dr Peter Wynn) explored new collaborative research opportunities, student placements in China, postgraduate and business training and new incubator facilities for UK business at the CAS Foshan Centre for Environmental Technology. LEC signed an agreement to undertake a series of joint initiatives, which include opportunities for environmental technology development, demonstration and environmental advisory/consultancy opportunities for UK businesses.

LEC Director Professor Kevin Jones said: "I am delighted to take our relationship with CAS – China's most influential research organization – to the next stage. The opportunities to continue to develop our joint working are tremendous and it is great to have the opportunity to bring many colleagues, collaborators and partner organizations here, to cement and grow our partnerships."

For further information about IRICE and research/innovation opportunities in China, please contact Dr Hong Li (hong.li@lancaster.ac.uk).