Lancaster gives masterclasses in the Channel Islands
04/19/2012 00:00:00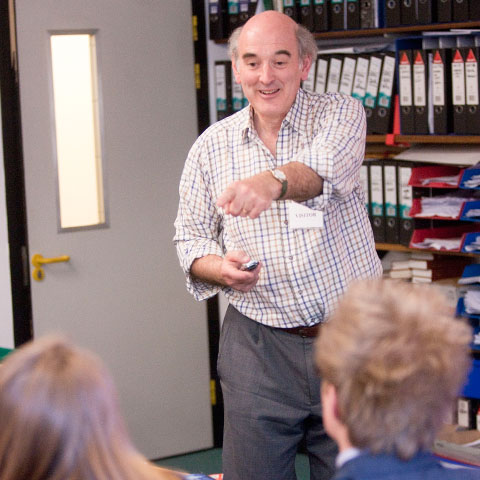 ​Five hundred pupils in the Channel Islands have been given a taste of university life with masterclasses from Lancaster University.

This is the third year that staff from Lancaster University have taught pupils on the islands of Jersey and Guernsey.

Organised by Lancaster UK Student Recruitment and Outreach office, the masterclasses are part of a larger partnership project between Lancaster and the Islands which has seen applications from Islands students increase by 60%. 

Fred Binley, Head of UK Student Recruitment and Outreach, said: "I'm delighted we've been able to continue and develop our partnership with the Islands.

"We wanted to give young people on Jersey, Guernsey and the Isle of Man a flavour of university level study and show them what Lancaster has to offer.

"So far, Island students have been very positive about their experience and are increasingly choosing Lancaster as their preferred choice."

The Lancaster University Islands Partnership has been designed to help students make the best choices as they move on to Higher Education and to encourage more students to consider Lancaster University as an option. Activities include taster sessions, specialist Higher Education advice and free residential visits to Lancaster's campus.

The Master Classes by six academics included: Dr Paul Coulton, Dr Alex Belton, Dr Andrew Hardie,  John Foster, Olga Gomez-Cash and  Dr Iain Bertram

The lectures in subjects included Computing, ICT and Communications, Mathematics and Statistics, Philosophy, Politics and Ethics, European Languages and European Studies, Physics, English Language and Linguistics.

This summer two hundred and fifty Islands students will be visiting the Lancaster campus for three days to get an insight into life at Lancaster University.

Living on-campus, students will take part in mini-lectures, study skills sessions, research projects and meet undergraduates.