Lancaster and Queen's University Belfast to form partnership on cyber security
11/07/2012 00:00:00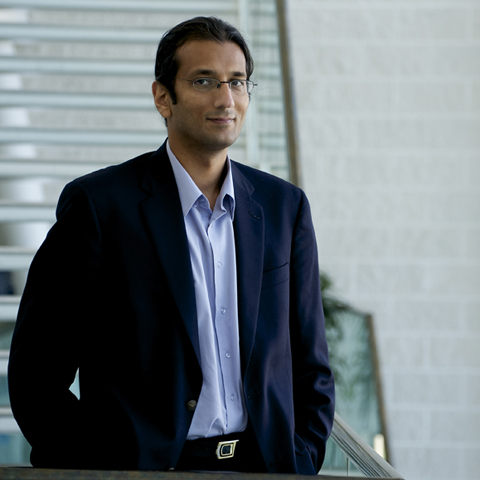 ​Lancaster University and Queen's University Belfast have formalised their close working relationship in cyber security via a memorandum of understanding in order to produce the UK's biggest and brightest group of creative and innovative cyber security researchers.
Both Universities are Academic Centres of Excellence in Cyber Security Research, awarded by the EPSRC and GCHQ, and are the only institutions in the north of the UK to obtain the award.
The two institutions also complement each other in their research focus and approach, with both adopting a multi-disciplinary methodology.
The goal of the formalised relationship is to enable the two universities to share resources, ideas and knowledge in the fast paced research field that is cyber security.
Government estimates put the economic cost of cyber crime globally at between $250 billion to $1 trillion per year.
By engaging with business and the EPSRC, both Lancaster University and Queen's aim to produce the cyber security leaders and strategists of tomorrow.
Together they will address key cyber security issues threatening security in today's society such as:
Coping with the fluid nature of online identity
Cyber security behaviours
Ensuring the resilience of network systems
Instilling a cyber security culture
Secure communications
Securing mobile and embedded infrastructures
Responding to unanticipated cyber threats

Over the last decade Lancaster University has made significant contributions in security research, from tackling online crime to the impact of domestic violence and abuse in vulnerable groups and helping eye witnesses in interview settings. 
Lancaster University's new centre dedicated to security and protection science called Security Lancaster was opened this October by the former Minister for State Security and Counter Terrorism The Rt Hon Baroness Neville-Jones DCMG.
Professor Awais Rashid is Co-Director of Security Lancaster.
He said: "Cyber security is an area that presents major challenges to the security of the UK and the world. Currently, there is a serious lack of highly qualified cyber security personnel and this skill gap is widening at a fast pace given the increasing number and variety of cyber threats aimed at individuals, organisations and infrastructures. This is an exciting partnership that will enable us to develop future leaders in cyber security - not only capable for world class research but also able to play a leading role in in industry and policy-making bodies."
Queen's University is home to the Centre for Secure Information Technologies (CSIT) an Innovation and Knowledge Centre (IKC) which brings together research specialists in complementary fields such as data encryption, network security systems, wireless enabled security systems, video analytics and intelligent surveillance technology.

CSIT is funded by the Engineering and Physical Sciences Research Council (EPSRC), the Technology Strategy Board, Queen's University Belfast and a range of partner organisations and member companies through its "Open Innovation" model.
Dr Godfrey Gaston is Director of CSIT.
He said: "At CSIT we are solving some of the world's cyber security challenges of the present and the future, as well as creating a dynamic environment that fosters entrepreneurship. It is core to our thinking that research needs to be multi-disciplinary and is informed by industry to ensure maximum potential for impact on commercialisation and implementation. To that end this partnership complements our expertise and opens up new opportunities for our industrial partners in terms of technology and access to an even broader cyber security research base."