Arts building wins Higher Education award for sustainability
03/22/2012 00:00:00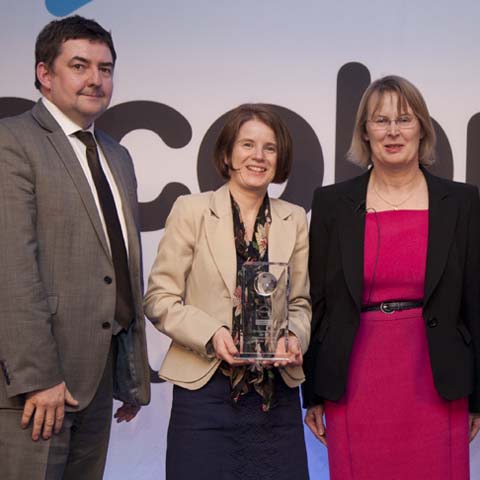 Lancaster Institute for the Contemporary Arts has won the Higher Education award at the BREEAM Awards 2012 in London.

The Awards honour the most successful sustainable buildings in the industry and are made annually to the buildings that achieve the highest scores under BREEAM – the world's foremost environmental assessment method and rating system for buildings.

The £10m LICA building at Lancaster University has already achieved the distinction of being the UK's first higher education building project to be rated 'outstanding' for both design stage and post construction review.

Mark Swindlehurst, Lancaster University's Director of Facilities said: "We are delighted that Lancaster has been recognised as a pioneer of sustainable building in the Higher Education sector.

 "We see BREEAM as the yardstick for the environmental performance of our buildings and the effect they have on the wider environment. In 2005 we set out a strategy which had strict criteria to ensure that any new buildings on campus met the BREEAM Excellent standard and that any major refurbishments met BREEAM criteria of Very Good and in all buildings that have been completed to date we have met those targets."

The innovative, timber-framed building is home to Art, Design, Film, Music and Theatre Studies as well as LIVE@LICA which combines three public arts facilities; the Peter Scott Gallery, the Nuffield Theatre and the International Concert Series.

LICA offers a range of flexible performance and workshop spaces to support teaching and research in Art, Design, Film Studies, Music and Theatre Studies. The facility also houses ImaginationLancaster, an exploratory design research lab.

The building embodies design quality and creativity and is a showcase for the creative activities that take place inside.

The highly innovative pre-fabricated and cross-laminated timber structure provides high levels of air tightness and enabled a quick and safe construction programme.