International teaching partnerships at Lancaster booming
11/30/2011 00:00:00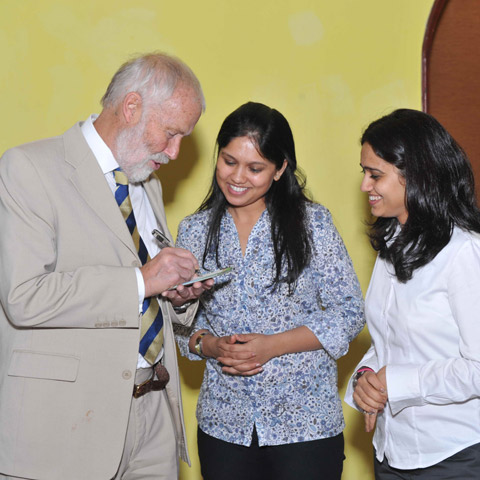 ​The number of international students studying for a Lancaster University degree overseas has for the first time overtaken the number of international students on the home campus.

By the end of the decade the number of international students studying for Lancaster degrees overseas is forecast to be more than 10,000.

As a leading research-led university with 2,000 international students from more than 100 countries studying on its UK campus and a further 2,400 students studying with international partners, Lancaster has recently announced plans to build on its reputation as a major global University with the launch of a campus in China.

Lancaster degree programmes are currently taught in collaboration with local institutions in Malaysia, India, Pakistan, Jordan and Kazakhstan. And with the addition of a new campus in the Guangdong Province of China, the University is poised to become one of the first to have campuses in the fast-growing markets of both India and China.

This network of overseas teaching partnerships is a key component of Lancaster's global outreach and commitment to internationalisation.  The benefits of this international network are significant, providing students around the world with access to high quality, internationally-recognised qualifications.

Lancaster students overseas and in the UK also benefit from being part of a global university with an international outlook. Students are given the opportunity to study and volunteer abroad as part of a regular series of summer schools, volunteer programmes and study abroad options.

Lancaster University is one of the UK's top universities, ranking consistently highly in the UK league tables and is established as a world player in research and teaching, reflected in its rising global league table position. It is also ranked in the top one percent of universities in the world, listed at 131 in the Times Higher Education international table and 153 in the QS World University Rankings.

Pro-Vice-Chancellor International, Professor Steve Bradley, said: "Our overseas partnerships are an essential part of our international strategy. We expect that by the end of the decade we will be teaching as many Lancaster University students offshore as we are at home here in the UK.

"Building the links between these partnerships is the next stage of our development plan which will enrich the teaching experience for all students, both those based here in Lancaster and those overseas, giving them the opportunity to develop the skills and experiences they need to develop them as global leaders of the future."

Lancaster's International teaching partners include:

GD Goenka, India
460 students studying on undergraduate programmes and 110 students on post graduate programmes.

Sunway University, Malaysia
1,200 undergraduates and 40 post graduates.

COMSATS Lahore campus, Pakistan
700 undergraduate students , COMSATS Lahore campus is dedicated to Lancaster programmes.