International doctorate programmes at the Division of Health Research
06/16/2011 00:00:00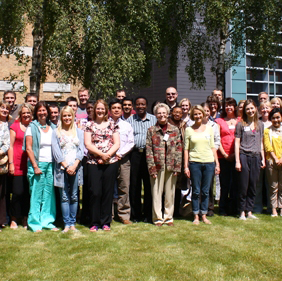 ​The Division of Health Research, in the School of Health and Medicine, welcomed over 65 PhD students from 15 countries to the start of their course at the week-long Research Summer Academy.
Those attending are undertaking either the new Doctorates in Public Health and Organisational Health and Well-Being or the second cohort of the PhD in Palliative Care.
Each of the doctorates will be delivered by blended and distance learning and will equip the professionally qualified students with advanced skills in research and scholarship which help them to become leaders in their field.