InfoLab21 helps 100 businesses in only UK project of its kind
08/31/2011 00:00:00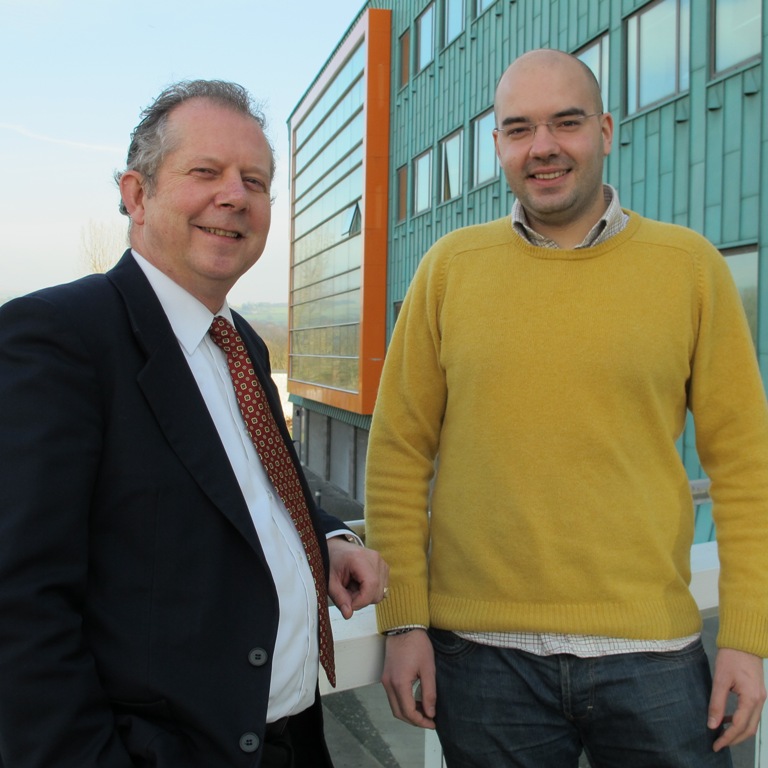 A North West company has boosted turnover by 42 per cent and almost doubled the number of staff thanks to an InfoLab21 project which is the only one of its kind in the UK.
The Paper Cup Company in Clitheroe is among 100 North West businesses whose fortunes have been transformed through the InfoLab21 Strategic Innovation Support Programme (ISIS).
 
ISIS provides objective advice, guidance and appropriate ICT solutions to Northwest SMEs (Small & Medium Enterprises) that do not have the resources to invest in bespoke solutions or need to raise their confidence in the benefits of adopting/developing advanced ICT.  All support is undertaken with a view to increasing engagement with the Northwest's Digital Industries supply chain and raising levels of research and development in the region. 
 
The aim is to help companies use technology to develop new products and services. Three of the companies assisted have been interviewed on a new film, which also demonstrates new technology developed through ISIS, such as the 3D model of a paper cup which customers can design online at www.designacup.com.
 
Mark Woodward, the Paper Cup Company's Sales Director, said: "When we started the project, we employed 4 people and today we employ 7. Our turnover is up 42 per cent year on year and we're the only company in the world to allow you to design a paper cup online."
The project is delivered by teams of technology consultants at the InfoLab21 Graduate Academy and InfoLab21 Student Academy. Many of them have since gone on to work for multinationals such as Hewlett Packard and IBM.
 
Dr Paul Okanda, Head of the Student Academy at InfoLab21, said: "The Student Academy has benefited businesses round the Northwest through the access that they have had to the extensive knowledge base that we offer them here. We give businesses around the North West the opportunity to tap into the broad range of experience that we've got here, to get some cost savings and to be able to introduce new products into the market."
 
Other businesses to benefit from the programme include:
 
The Good Taste cafe and cookery school in Keswick is owned by Peter Sidwell who has also presented a Channel 4 show called Lakes on a Plate. http://www.simplygoodtaste.co.uk/whats-cooking/ Experts from InfoLab21 helped him to create an iphone and ipad app for customers with 20 recipes and video content which is available to buy online and is updated quarterly. He said: "The ISIS programme has changed the way I do business. It's freed me up to create more employment so I can spend more time in the studio delivering my message and my content to a global market. It's also introduced a new type of business to an area that is historically tourism driven. We're trying to embrace ICT technology and bring it to the North West."
 
Another company to benefit is Safety Management UK in Burton-in-Kendal which offers fire risk assessment and training nationwide. Creating a new web-based application allowed their fire risk assessors to complete assessments online. Ben Yates, Design and Marketing Manager, said: "We're really pleased with the outcome of the project. Our assessors are now able to complete reports in real time, thus saving admin time and passing on cost savings to the customer. The system has also improved best practice across the company by sharing feedback and expertise. We are very happy with the system and would recommend other SMEs work with InfoLab21."
 
ISIS is a Solutions for Business product, part financed by the European Regional Development Fund. Expertise on offer includes Prototype Development, Mobile & Wireless Technologies, Software Development, ICT Strategies, Audits & Infrastructure Development, Research Into New Technologies, Web Applications. Most business sectors are eligible but particularly include financial and professional services, digital and creative industries, food and drink, biochemicals, technology and engineering.

The three projects described above have been captured on film and are available from the InfoLab21 website http://www.infolab21.lancs.ac.uk/business/case_studies/