Inaugural UK-US Nuclear Facilities Workshop
01/17/2012 00:00:00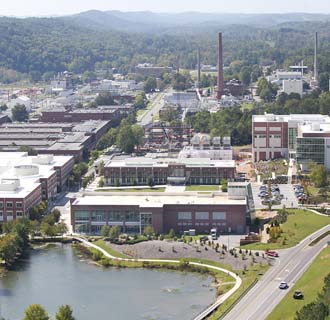 ​A nuclear expert from Lancaster University has attended the first ever UK-US Nuclear Facilities Workshop.

The joint workshop at Oak Ridge National Laboratory in Tennessee explored opportunities for collaboration and discussions on the challenges in both countries.

The two-and-a-half day meeting was organised by the Government's UK Science & Innovation Network and Oak Ridge National Laboratory.

Colin Boxall, The Lloyds' Register Educational Trust Professor of Nuclear Engineering and Decommissioning and Director of Energy Lancaster at Lancaster University, led the workshop session on improved science and technology for spent nuclear fuel recycle. He said the event had been well worthwhile.

 "This is the beginning of a relationship between the major actors in nuclear energy in the US and UK, with possible joint research programmes as well as exchanges of personnel. EPSRC will be using the outputs of the workshop to leverage investment in links between the UK and US from the US Department of Energy with long term opportunities for collaboration.

"I'm pleased that Lancaster University's involvement in nuclear energy research has been recognised at a national and international level. This workshop will lead to immediate opportunities to send graduate students from Lancaster to the US to use the world leading nuclear research facilities in the American national labs, so further improving the post graduate student experience in this area."

Apart from Lancaster University, UK representation at the workshop included delegates from the universities of Oxford, Cambridge, Manchester, Imperial College London, Birmingham and the Open University as well as the UK National Nuclear Laboratory.

US delegates represented the Oak Ridge, Savannah River and Idaho National Laboratories.