Honorary degrees for distinguished scientist and economist
12/13/2012 00:00:00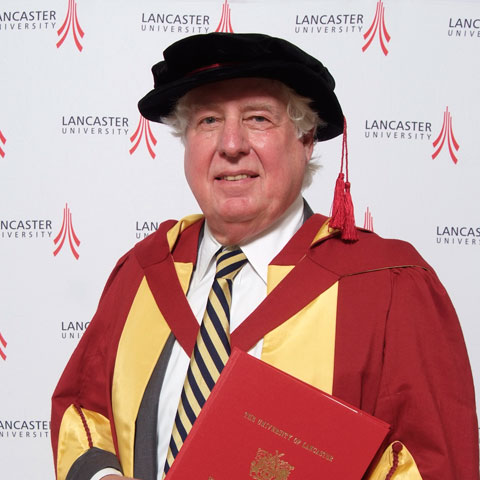 ​Lancaster University received over 3,000 visitors as postgraduates and their family and friends attended ceremonies for the conferment of Higher and Honorary Degrees on 12 December.

During the ceremonies, the Chancellor, Sir Christian Bonington, awarded honorary degrees to Professor Stewart C.Myers and  Professor Sir Brian Follett FRS.


Professor Stewart C. Myers Doctor of Science


One of the world's most distinguished financial economists, Stewart C. Myers is the Robert C. Merton (1970) Professor of Financial Economics at the MIT Sloan School of Management. 

He is a co-author of the classic textbook, Principles of Corporate Finance, now in its 10th edition.  He is a past president of the American Finance Association; an elected Fellow of the Financial Management Association and a Research Associate of the National Bureau of Economic Research.

His research is primarily concerned with the valuation of real and financial assets, corporate financial policy and financial aspects of government regulation of business.

His 1977 paper on corporate borrowing and his 1984 paper on corporate financing decisions are among the most highly cited papers in the corporate finance literature.

Professor Myers is a Principal at the Brattle Group and he is active as a financial consultant, advising major corporations on mergers and acquisitions, capital investment decisions, methods of financing, measurement of the cost of capital and valuation. 

His work has spanned a wide range of industries, including oil and gas pipelines, telecommunications, software, railroads, pharmaceuticals, insurance and banking.


Professor Sir Brian Follett Doctor of Science


Professor Sir Brian Follett FRS is a distinguished scientist, academic administrator and public servant whose contributions span an extraordinary range.

As Professor of Zoology at the University of Bristol, his pioneering work in radioimmunoassay led to his election as a Fellow of the Royal Society in 1984.  Knighted for his services to science in 1992, he was Professor of Zoology at the University of Bristol until 2003 and currently lectures at the University of Oxford.

He has had a distinguished career in higher education administration including Vice-Chancellor of the University of Warwick from 1993 until 2001.  He was also instrumental in establishing the UK's Arts and Humanities Research Council (AHRC), which he chaired from 2000 until 2007.

He has served the public interest in a wide variety of roles, including chairing the inquiry into the 2001 outbreak of foot-and-mouth disease in cattle, and the report into the retention of organs at Alder Hey children's hospital in Liverpool. He also led the Government's Training and Development Agency for Schools from 2003 until 2009 and he currently chairs the national STEM Advisory Forum involved in the UK government's STEM agenda in schools and universities.